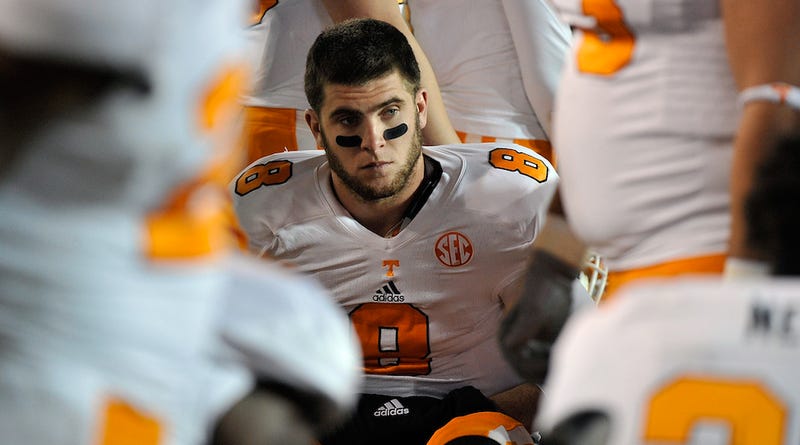 Bray did sign with the Chiefs as an undrafted free agent, though. This draft was light on quarterbacks, maybe light on everything but the big guys, and that figured to be a good thing for Tennessee's junior quarterback. As it turned out, a weak quarterback class meant that quarterbacks went ignored.
Bray was once thought to be a first round pick but ask Matt Barkley what draftniks once thought about his value. More recently, Bray was expected to go somewhere around the third round, but with the lion's share of his remaining peers going somewhere in the fourth round, Bray went undrafted. In all, 12 quarterbacks were selected before him.
It wasn't because of his physical tools; he's got the big arm that makes everyone drool. It's those murkier intangibles that kept teams away. Questions concerning his leadership qualities, dedication and ability to "win the big game" took Bray out of the running for a fat rookie contract and made him a great risk/reward acquisition for the Chiefs.
In the end, it makes perfect sense that he landed with Kansas City. Andy Reid loves drafting quarterbacks, though he hasn't exactly struck gold with any of them since Donovan McNabb. Things might be different for Bray in Kansas City, though: Andy Reid did not draft him.
Photo credit: Getty