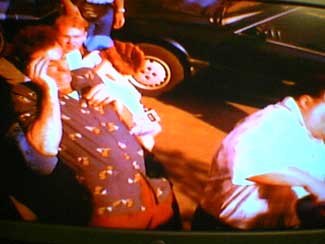 We don't know Alabama well enough to understand the real estate market, but it's little surprise that one of the main selling points in Tuscaloosa is proximity to Bryant-Denny Stadium, home of the Crimson Tide. And it turns out that a condominium company is using a peculiar strategy to sell their homes: informing fans that they will be close enough to spit on opposing teams.
Feel like spitting on Fulmer? You'll be close enough to do it. Want to chunk a corn dog at those annoying LSU fans? Do it from your balcony. That's how close Houndstooth is to the action. Avoid the traffic and parking stress. Walk to the quad to capture those moments that make Tuscaloosa special.
We have to say, the prospect of being able to toss corn dogs at people from our balcony is an enticing one; throwing corn dogs is one of the best parts of being a sports fan!
It's So Close You Can Spit On Phil Fulmer [The M Zone]