Adam Eidinger has gone right at City Hall, the Republican and Democratic Parties, the war machine, the World Bank, the DEA, countless developers, and, most famously, Major League Baseball. His fights tend to end with him getting his ass kicked—and not just figuratively.

But Opening Day 2015 finds the D.C.-based professional bear poker in something of a home run trot. For years, Eidinger has been the leading advocate for marijuana legalization in his hometown. On election day, voters passed Initiative 71, which means grownups can now legally smoke and grow pot in their own homes, carry up to two ounces of their stash around town, and even share some with friends. It's only a gateway edict to the all-out legalization of pot that Eidinger has lobbied, gotten arrested, and had his businesses shut down for. But for a guy who only takes on the stoutest foes, it was a huge win. So last weekend, Eidinger arranged and hosted a massive seed exchange in Adams Morgan, one of the city's most progressive and crowded neighborhoods. Folks from all over town lined up hundreds at a time to celebrate the new freedoms that he, more than anybody, helped win them.
"It was a victory lap," says Eidinger. "It was historic and unifying. What a celebration."
And while still buzzing from that rare win, Eidinger confesses that he's finally prepared to accept defeat in his most public battle.
"I'm going to go to a Nationals game this year," he says.
Eidinger has never been to Nationals Park before. His greatest fame as a serial opponent of the establishment came in trying to ensure that that stadium wasn't even constructed—at least not in the publicly-financed fashion that MLB demanded. But, for all his efforts, it was indeed built, and with taxpayer funds. So before there was even a groundbreaking Eidinger vowed to boycott the team's venue . And thus far he's stuck to that.
G/O Media may get a commission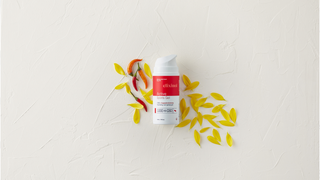 Life, though, threw him a curveball. I recently called Eidinger up after hearing the Nationals' marketing campaign for the upcoming season was going to be dominated by commemorations of their 10th anniversary in Washington. Because that means it's been about a decade since Eidinger's glorious, principled stand against the stadium. And Eidinger told me that when he took his vow of abstinence from Nats Park, he didn't count on his kid, born as his brouhaha with MLB was only brewing, growing up to love baseball.
"I don't want to just be a grumpus anymore," he says. "I want to be a dad."
---
In November 2004, Eidinger showed up at an event held at Union Station called to announce the new name of the relocated and league-owned baseball franchise then known as the Montreal Expos. He'd been trying to rally the locals to stop the nine-figure-giveaway to MLB, but this was a city ripe for the baseball barons' picking, having gone without the game since the Washington Senators left town in 1971. Eidinger told me at the time that he'd left his house that morning intending to show his discontent simply by waving his home-made poster ("Stop the $614 Million Giveaway!") and shouting the occasional slogan. But while milling among the fans and media waiting in the historic building's big room for the event to get started and for "Nationals" to be unveiled as the choice, Eidinger noticed that the microphone on stage was both live and unattended.

Eidinger, 41, grew up in Pittsburgh, but moved to D.C. to attend American University and has been causing trouble around town ever since. Well before the Union Station demonstration, he'd earned the nickname "Red Light Eidinger" among local TV news crews for his habit of making a scene whenever and wherever cameras were rolling. His ex-wife once told the Washington Post, "Adam believes all press is good press." On this day, he did nothing to damage the brand. He jumped on stage, took to the podium, and began yelling that the city's politicians were selling out to the rich.
Charlie Brotman, a local sports public relations institution who had been the Washington Senators' PA announcer in the 1950s and emceed every inaugural parade back to Eisenhower's second, was scheduled to be the first speaker.
"I was about to go onstage, and I looked up and see this guy who is taking the microphone and he's a rabble rouser," recalls Brotman, now 86. "And I'm saying, 'You've had your fun, but I'll have to ask you to leave!' And he says, 'No! No! I'm not leaving!' And I basically took him by the elbow, like you do a drunk, and I'm trying to ease him off the podium, but he starts really pushing me to get back on the podium, so I started pushing a little harder, and we're actually grappling! He's kind of a big guy and I'm a really small guy, and as this is going on I'm thinking, 'What am I doing?'"
A gaggle of D.C. politicians and Union Station security guards, none sympathetic to Eidinger's cause, charged in to help Brotman out and give the interloper the bum's rush offstage, where he was handed off to police. The police only detained Eidinger briefly, though he says he walked away with bruises and welts all over his body.
If Eidinger only wanted his civil disobedience to bring attention to himself and/or the issue, he succeeded grandly. News of the struggle made nearly every section of the Washington Post, plus wire services and Sports Illustrated, and footage of the incident made SportsCenter and CNN, as well as local newscasts nationwide.
"I saw Adam on television yelling into the microphone, 'Ladies and gentleman, this is a bad deal!'" laughs David Bronner, the organic soap baron who has bankrolled some of Eidinger's social activism—including, Eidinger says, $100,000 for the pro-pot campaign—and now employs him in a public affairs capacity. "That was great."
But if Eidinger hoped taking lumps would derail plans to build the stadium with tax money, well, the monument to the pounding he took now stands off South Capitol St. SE. In 2009, the Washington Times put the final cost of Nationals Park at $693 million, every penny of it public.
By the time he got manhandled by Brotman's posse, Eidinger was used to taking blows while battling unbeatable foes. He has been arrested, by his own estimate, 17 times. His roughest scrap with The Man came in 2000. He got busted in Philadelphia after he'd secured a job working security for Republican National Convention, but before he'd executed his plan to hang a protest banner at the event decrying U.S. military policy. He says he was beaten by guards soon after he arrived at Philly's Roundhouse jail—an account supported at least by anecdotal evidence—and then spent most of the next eight days in solitary for refusing to give his name. "I finally cracked," he says. "The treatment we were getting didn't seem like it was America, and this was all before 9/11."
Eidinger was convicted of conspiracy to commit a riot and possession of instruments of a crime and sentenced to time served. Weeks after he was released, the Wall Street Journal reported that a group of folks Eidinger thought were fellow rabble rousers and to whom he confessed his banner-hanging plans were actually undercover Pennsylvania state police officers. By the time the story was published, Eidinger was already back at it, helping to plan the demonstrations against the LAPD that turned ugly at the Democratic Party's convention in Los Angeles.
Citizens exercise their freedoms at the site of the 2000 DNC in Los Angeles.
---
He took another pounding in September 2002, when he was hogtied to fellow demonstrators and unlucky passers-by at a city park by D.C. cops while he was protesting the World Bank and IMF meetings being held nearby. Seven of the estimated 400 arrestees, including his then-wife and her father, sued the city government over their treatment. The plaintiffs uncovered evidence that the cops were under orders from the top of the department to arrest everybody in the park no matter what they were doing and charge them with failing to obey police, even though nobody was ever ordered by the cops to leave the area. The case was settled when the chief agreed to personally apologize to the plaintiffs, and to order a change in department policy prohibiting future arrests for protesting without a permit. (That change has since been repealed.) There was also a cash payment, and Eidinger says he, his wife and father-in-law each got $48,000. "My family made out pretty good," he says.
He's also been arrested twice while protesting at the U.S. Capitol wearing wacky costumes. In 2003, he put on a colonial outfit and visited the office of Speaker of the House Dennis Hastert to complain about Congress' paternal treatment of D.C., and again in 2007 when he showed up dressed like a polar bear to make a statement about global warming. He got put in handcuffs again in 2009 for planting hemp seeds on the grounds of the Drug Enforcement Agency. In 2011, his two hemp goods stores in the city were raided by police and shut down for violating drug paraphernalia laws. He agreed to never reopen the stores at the same sites in exchange for the return of $350,000 in inventory seized during the raid. He says that when his property was released, he went across the border to Maryland and sold it.
---
To take advantage of the relaxation of the pot laws in D.C. proper, Eidinger is currently planning to open two new hemp stores at new locations, in keeping with the letter of his settlement.

But through his years of tweaking the system, away from the rolling cameras, he was raising a daughter, Arundhati. She's 11 years old now. He says his activism gene is evident and that she stands with him on most causes. "She's politically minded and active in student government," he says. "She's proud that we changed the law here.
Unlike her elder, however, the kid doesn't let social consciousness supersede all other interests. She was an infant when he stormed the Union Station stage hoping to prevent Nats Park from ever being constructed.
It's now her favorite place on earth.
"She loves the Nationals," he says. "Nothing makes her happier than going to baseball games."
Eidinger never forced Arundhati to honor his boycott, so from a young age she's been going to the House Dad Didn't Want Built. She even did a " vlog" about her trip last fall to see Stephen Strasburg pitch in a Giants/Nats playoff game.
And the joy she's brought home from Nats Park has rubbed off. She's reminded him about the days before he ever wore a polar bear suit and yelled at politicians and bureaucrats, back when he was a kid who'd put on a ballcap and cheer for the Pittsburgh Pirates. He decided from now on he should be more like the kid he was then, and like his own kid is now.
He even promised Arundhati he'd go to a home game with her this season.
"My daughter made me decide to end my boycott," he says. "I'm really excited about going. It's supposed to be a place to have fun, enjoy myself and relax, and I really need more of that in my life. Besides, I've been paying for that stadium for 10 years, I might as well enjoy it."
He hasn't bought any tickets yet. And his baseball epiphany doesn't mean he's changed his mind about public subsidies for stadiums, or that he's done poking bears. He's gearing up for a fight with Walmart this year in hopes of getting a living wage law passed in D.C. Such a bill, he says, would ensure that all the city's working citizens would have enough money to buy pot.
---
Contact the author at dave.mckenna@deadspin.com. Photos via AP