Seen through a certain college basketball purist's eyes, Arizona are the unquestionable villains of this year's NCAA Tournament. With other alleged Sanctity Of Amateurism offenders like Louisville and USC out of the picture, the Wildcats are the most prominent tournament team that currently stands accused of violating the NCAA's golden rule: Don't pay the players.
Arizona head coach Sean Miller, according to an ESPN report, got caught on an FBI wiretap discussing a $100,000 payment to then-recruit Deandre Ayton, who is currently an Arizona freshman and also quite possibly the next NBA Draft number one pick. Making a payment to Ayton would be a clear violation of the NCAA's amateurism regulations, although it's unclear enough what federal law enforcement is doing here that the FBI's aggressive attempts to enforce the NCAA's rules seems like the more important story.
The idea that people should be fairly compensated for the work they do and the value they create, as well as the logistics for paying college athletes specifically, are well-established enough that re-litigating them here would be a waste of everyone's time. Suffice it to say that, for the best athlete at a school making a reported $20.8 million annually off its conference's TV deal and a top-five athlete in a tournament that makes over $1 billion each year, $100,000 is a bargain.
More to the point, though, this debate is more boring than this team deserves. Any weak-sauce "But amateurism!" groaning could not possibly hope to stand up to this montage of Wildcat slams in the Pac-12 title game:
That alone is well worth five percent of Mark Emmert's salary.
For the record, I'm not saying that Sean Miller's alleged illicit payments make him a hero, or anything more than a millionaire who is perhaps exploiting young, talented athletes slightly less (or more effectively) than the other millionaires in his peer group. But what Miller's currently accused of—essentially, conspiracy to commit capitalism—shouldn't even be a crime. And Miller's victimless violations don't come close to changing what Arizona is: the perfect tournament team for the neutral fan to enjoy.
G/O Media may get a commission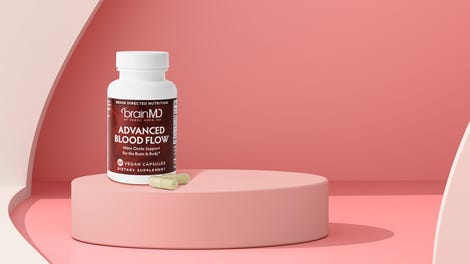 Why? If you didn't catch that video above, it all starts with Ayton, who's entering the tournament coming off back-to-back career-high 32-point games, and who just almost single-handedly carried Arizona to the Pac-12 title. At 7-foot-1, 260 pounds, he makes for an absurdly imposing teenager. His only real competitor for the title of "Best Big Man In College Basketball," Duke's Marvin Bagley, is two inches shorter and a whopping 30 pounds lighter.
Ayton is a physical marvel—the audio of this highlight reel is just various announcers gleefully stunned by the fact that this perfect basketball-playing body is running around out there in the real world dunking on fools. Ayton plays over 80 percent of Arizona's minutes, and does so with a remarkable combination of beastliness and efficiency. He is undeniable on the glass, and one of his conference's top shot blockers on defense. He's actually a pretty good shooter from distance, and absolutely unstoppable inside. He is the truest representation of the "man amongst boys" cliché.

One would think that a team with a prospect as highly rated as Ayton, not to mention a great number-two in junior Allonzo Trier—who has himself run afoul of the NCAA thanks to his positive tests for performance-enhancing drugs—would make for one of the best and most heavily favored squads in the country. But after a tumultuous season, Arizona is at best more of a trendy Elite Eight pick. They were crushed by Purdue, their toughest opponent of the season, back in November. And even though this team has gelled a lot since then, the Wildcats had a shaky February where they went 3-3. Their 27-7 record was inflated by the weakness of this year's Pac-12, and belies how wobbly they've looked even recently.

A lot of this owes to the fact that the Wildcats have just five players of consequence. Ayton is obvious. There's Trier, a shooting guard with a great shot from the field; Parker Jackson-Cartwright, a point guard distributor and three-and-D specialist; Dusan Ristic, a seven-foot senior who's a lesser, older version of Ayton; and Rawle Alkins, the weakest link from an offensive efficiency standpoint but a player who's nevertheless drawing a lot of NBA draft buzz for his defensive energy and versatility. That's the starting five, and that's about that. Of those five, four—everyone but Ristic—plays at least 31 minutes per game on average.
None of these guys will be back next year, either due to graduation or the pros. Sophomore guard Dylan Smith, the team's most-used reserve, went 1-for-11 from the field in 32 Pac-12 Tournament minutes. Keanu Pinder, a senior who mainly spells Ayton for a few minutes, is good for a basket or two at most. This is a five-man team, and for all five of them, their next loss will likely be their last in college basketball.
That's all the more reason to like the Wildcats, though. Arizona is scrappy without the lack of talent usually associated with that praise, entertaining without ever being quite dominant, and their cohesive core is good for at least a couple of "wow" moments per game. When the team's best five are running their offense at its highest level, they are both giddy and great, and routinely execute plays that most of their amateur peers simply cannot make. College basketball teams are rarely this talented, although they are often this messy. And few tournament teams in recent years have seemed so desperately stuck in a bad situation.
Arizona are the turnstile-jumpers of this year's college basketball season—minor offenders that we don't need to pretend are destroying college sports, but who may wind up getting punished to make a point. If you're still somehow upset at the thought of these so-called criminals winning, take heart in knowing that the ongoing FBI investigation is reportedly killing Sean Miller's recruiting, and this tourney run might be Arizona's One Last Job. But if you're watching Deandre Ayton play and you're somehow more upset by the fact that he got paid 100 grand than you are excited by his monster slams, then you don't like basketball as much as you like punishment, and you probably weren't going to have much fun this March anyway.