Of all the ways the Dodgers demonstrated their invulnerability through the first nine games of the postseason, perhaps none was more disheartening to their opponents than the strength of the bullpen. Last night, the Astros found some heart.

Before Brandon Morrow and Kenley Jansen teamed up to allow the Astros to score a run in the eighth inning of Game 2 and cut the lead to 3-2, Dodgers relievers had thrown 28 straight scoreless innings. Jansen had pitched nine postseason innings and allowed three baserunners, striking out 12 and earning four saves along the way. Morrow had been similarly untouchable, giving up just one run in his first 9.1 post-season innings behind the strength of the easiest 98-mph fastball you'll ever see.
And so even after the Astros cut the lead to one, it felt unlikely they would get any more. Even the best bullpens can be dented by a fluky ground-rule double and a well-timed single, but Jansen was poised to shut things down in the ninth, as he always does. And then something strange happened: Jansen put an 0-2 pitch right in the center of the plate, and Marwin Gonzalez whacked it into the seats. Suddenly the Dodgers, a team that went 98-0 in games they led after eight innings, looked vulnerable.
Next up was Josh Fields, who had a 2.84 regular-season ERA, yakking up the game in style by surrendering back-to-back dingers to Jose Altuve and Carlos Correa. By the time Brandon McCarthy took the mound in the top of the 11th, we were well into the silly part of the game. So of course he got two-run donged by George Springer.
G/O Media may get a commission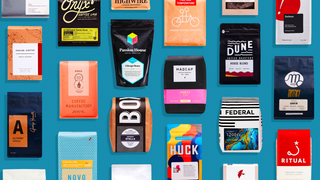 Get $25 free
Trade Coffee - National Coffee Day
It wasn't just that the Astros finally scored some runs, or that the Dodgers' bullpen finally surrendered some, but the way in which it happened. The Astros punished Dodgers relievers last night, and in doing so proved that their hitters are good enough to stand up against and beat the best final bosses Los Angeles has to offer. The Astros hit .500 as a team from the eighth inning on.
Momentum isn't really a thing in a series like this, but maybe belief is. The Dodgers rolled into the eighth inning with a bullpen that had up until then proven to be more or less immortal. The Astros know that isn't quite true anymore, and though that knowledge alone won't win them the World Series, it must feel good to make a god bleed.