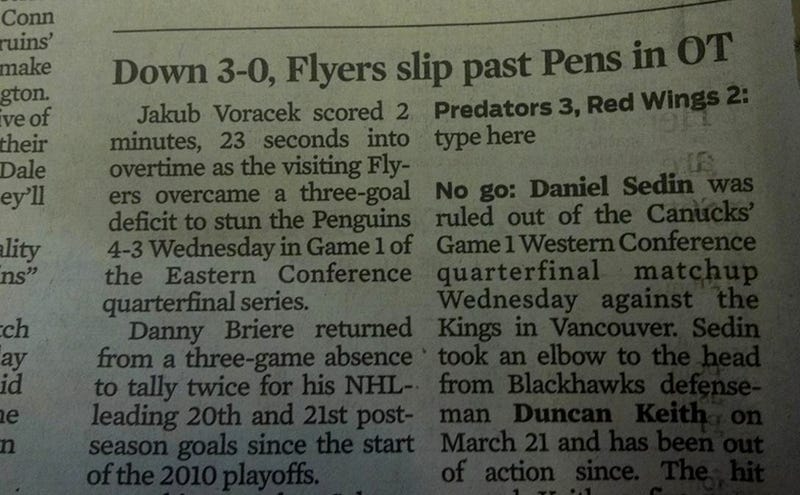 It's 2012, so hopefully you're not reliant on the morning paper for game results from the night before. Still, maybe there are a few elderly Baltimore hockey fans a little confused by today's Sun, which omitted the Nashville/Detroit capsule for some very unhelpful dummy text.
We're slightly confused how this happened. Obviously, they laid out the space ahead of time, but it's not as if they forgot to come back before the Preds took game 1—they were able to put the correct score in, yet somehow not notice the recap was still missing.
Perhaps the newsroom was too busy counting off, pro wrestling style, as Shea Weber slammed Henrik Zetterberg's head into the turnbuckle.
Thanks to Fred for sending this in.