If you ask the bean-counters, this was a disappointing summer: Almost every major sequel underperformed (Transformers: Age of Extinction, The Expendables 3, and The Amazing Spider-Man 2 were all the lowest-grossing entries in their respective series), and there were some truly ugly flops, most notably for Seth MacFarlane and Adam Sandler. But all told, as far as summers go, this was a good one: Seven of the season's top 10 grossing films were substantial critical hits, and the biggest film of all (and maybe the biggest of the whole year) was Guardians of the Galaxy, a weird little retro-goof that showed how desperate audiences are for something even a little different.
We're ready for fall—and the Toronto Film Festival—the unofficial kickoff of Prestige Season—but first, we thought we'd take a look back at one of the more fascinating summers in memory.
Leitch
Best Big Movie: They never did quite figure out how to market a zanily entertaining video-game popcorn movie starring Tom Cruise—they had such a hard time with it that they actually changed the title for the DVD release—but there wasn't a more fun, inventive, propulsive summer movie than Edge of Tomorrow. Cruise is as light and likable as he's been in years, and Emily Blunt is in desperate need of an action franchise of her own. This is smart, large-scale Hollywood moviemaking at its absolute zenith. No wonder ticket-buyers were so confused.
Best Small Movie: I'm not sure how much more needs to be said about Boyhood. The key thing to remember, if you still haven't seen it, is that you should be suspicious of all the praise. Not because it doesn't merit it, but because it sets up the expectation that you're about to see something DRAMATIC. (The way we presell "great" movies anymore sometimes seems to doom them in the crib.) The reason this one is so powerful is that it avoids easy emotional payoffs and traditional story beats, keeping its tight focus on the banalities and rituals of life, leading to increasing emotional power as the film draws less to a conclusion than a new beginning. Don't go in expecting anything you've seen before, in every possible way.
G/O Media may get a commission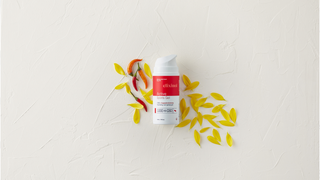 Worst Movie: Legitimately tough call here, with two historically terrible comedies to choose from. But I'm gonna go with Tammy over A Million Ways to Die in the West, if only because at least the latter had Charlize Theron delivering a master class in how to pretend to laugh at your idiot co-star's stumbling attempts to impersonate a comedic leading man. Whereas Tammy was an ill-conceived nightmare from the beginning, starting with its star's basic misunderstanding of what makes her an appealing actress in the first place. (It's not the pratfalls; it's the energy and warmth behind them.) There are scenes that Susan Sarandon has to play in this movie that no one should ever, ever ask Susan Sarandon to play. The whole thing occasionally has the rhythms and line-readings of community theater.
Biggest Surprise: The casting of Chris Pratt in Guardians of the Galaxy sounded like one of those just-crazy-enough-to-work ideas: He's unconventional, it's an unconventional movie, let's give it a shot. But this was a true breakthrough, wherein he deftly handles everything the role throws at him: He's funny, sure, but he also pulls off the action sequences and serves as the movie's emotional linchpin. (His opening of his mother's package at the end is undeniably affecting.) He carries a film that turned out to be the biggest hit of the year. I've always loved Chris Pratt. But I had no idea he could do this. And by "this," I mean "everything."
Best Performance: Rose Bryne has long been a versatile supporting player in horror films (Insidious, 28 Weeks Later), comedies (Bridesmaids), and TV dramas (Damages). But I'd never thought all that much about her until seeing her in Neighbors, in which she not only swipes the movie from her more-heralded co-stars (Seth Rogen, most notably), she also happens to put together the most fully realized female character in the Apatow/Rogen canon. As a new mom, she loves her child but hasn't quite figured out what her new world is all about: She's alternately frightened, angry, confused, fierce, sexy, and through it all, hilarious. Byrne is supposedly a supporting character here, but don't believe it: This movie is about her.
What I've Learned: There's probably never a great time to release a movie called Let's Be Cops. But some times are a lot, lot worse than others.
Grierson
Best Big Movie: Like The Dark Knight before it, Dawn of the Planet of the Apes is such a thoughtful, thematically ambitious blockbuster that it opens itself up for a higher level of debate than mindless junk like Transformers: Something of the Something Something. Yes, maybe its portrayal of women isn't so hot, but this sequel's close inspection of how much easier war is than peace felt weirdly appropriate in a summer when the news was filled with nonstop senseless tragedies.
Best Small Movie: At this point, everyone is tired of hearing about how great Boyhood is. (I love the movie, and even I'm getting sick of talking about it.) But when I start to feel burned out on Richard Linklater's gem, I remember seeing it for the first time at Sundance, when nobody really knew much about it. Even then, I realized that the movie's specialness wasn't the 12-year concept—it was the filmmaker and his cast tactilely illustrating how time, family, and the outside world shape us in ways we can't even articulate. Boyhood isn't terrific because it's overpowering—it's terrific because it's so simple in its casual revelations of the day-to-day.
Worst Movie: I'm tempted to go with Words and Pictures, the indie romantic-comedy-drama that stars a toxically cutesy Clive Owen and Juliette Binoche. But instead, my pick is another supposed love story that was just slightly more irritating. Like a lot of recent R-rated comedies, Sex Tape tries to find the sweetness within the raunch, pairing Cameron Diaz and Jason Segel as a boringly content married couple trying to rediscover their spark. The movie's pseudo-shocking antics—cocaine! crazy sex positions!—make them seem even more boring. (Original G&L Review.)
Biggest Surprise: I always start off the summer with high expectations—hey, I'm an optimist—but I couldn't have possibly hoped for so many good sequels and studio movies. X-Men: Days of Future Past, Dawn of the Planet of the Apes, 22 Jump Street, and Neighbors were all terrific, and while others loved How to Train Your Dragon 2 and Guardians of the Galaxy more than I did, I'd happily watch them again right now. But not every successful movie was an actual success: Edge of Tomorrow proved that Tom Cruise continues to do great work, so why didn't audiences turn out for his nervy, funny, thrilling film? If people want fewer sequels and reboots, then they need to embrace Tomorrow. (Or whatever it's called now.)
Best Performance: Plenty of critics praised Philip Seymour Hoffman in the spy thriller A Most Wanted Man, but most of them saw the film after his death and couldn't help but look at the performance as his last act. Luckily, I caught it before Hoffman died, and I have to tell you: That sense of finality he brings to his role as a weary, determined German agent was always there, imbuing the film with a dark resignation. The anti-James Bond, he makes the spy game look utterly soul-destroying. And his final gesture is, especially in retrospect, heartbreaking.
What I learned: We're now deep into what historians are going to call The Marvel Era. As Guardians of the Galaxy's huge box office proves, audiences will see the studio's movies just because they've got "Marvel" on the poster. (It's funny to remember that prognosticators actually thought Guardians was going to be a "risky" release since it didn't feature any big stars or high-profile characters.) We're going to get a ton of these movies for at least the next five years, so we might as well settle in and accept it. That's fine by me, since I've been pretty happy with the brand's output so far—but, remember, I actually liked Thor: The Dark World.
---
Grierson & Leitch is a regular column about the movies. Follow us on Twitter, @griersonleitch.
The Concourse is Deadspin's home for culture/food/whatever coverage. Follow us on Twitter:@DSconcourse.