A weekly feature wherein we contextualize TV ratings for national sports broadcasts. Data via Nielsen, Sports Business Journal's John Ourand and @TVSportsRTGS. Viewership numbers represent approximate number of persons tuned to a given program; ratings share refers to the percentage of all households using a television who are turned into that program.
Monday, Dec. 3:
Monday Night Football: New York Giants at Washington Redskins (ESPN): 16.2 million viewers
First Take (ESPN2): 496,000 viewers [Note: This was ESPN2's most watched program of the day.]
Premier League soccer: Wigan at Newcastle (ESPN2): 121,000 viewers
NCAA women's basketball: Maryland at UConn (ESPN2): 345,000 viewers
Pawn Stars (History): 3.5 million viewers
Tuesday, Dec. 4:
No highly rated sporting events.
Wednesday, Dec. 5:
No highly rated sporting events.
Thursday, Dec 6.:
Thursday Night Football: Denver Broncos at Oakland Raiders (NFL Network): 6.8 million viewers
The Big Bang Theory (CBS): 16.9 million viewers
Friday, Dec. 7:
No highly rated sporting events.
Saturday, Dec. 8:
UFC on FOX 5 (FOX): 4.4 million viewers
ESPN 30 for 30: You Don't Know Bo (ESPN): 3.6 million viewers [Note: The Bo Jackson documentary drew a 2.3 overnight rating, the highest ever for an ESPN documentary.]
Heisman Trophy presentation (ESPN): 4.9 million viewers
Spongebob Squarepants (Nickelodeon):4.8 million viewers
G/O Media may get a commission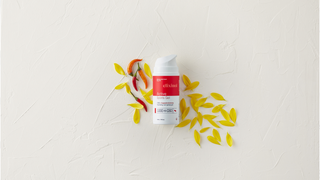 Sunday, Dec. 9:
NFL football: New Orleans Saints at New York Giants/Arizona Cardinals at Seattle Seahawks (FOX): 17.0 overnight rating [Note: Saints-Giants was shown in 91 percent of markets. It was the third best overnight for the NFL national window this season.]
Sunday Night Football: Detroit Lions at Green Bay Packers (NBC): 21.3 million viewers
60 Minutes (CBS): 11.9 million viewers