Anyone who still thinks the Bills were correct to bench Tyrod Taylor for the Nathan Peterman Turnover Loop yesterday need only look around the league. Jared Goff, Deshaun Watson, Carson Wentz, Alex Smith: all have either benefitted or improved this season because they play in offenses tailored to their strengths as quick-read or dual-threat quarterbacks.*
Read-options, run-pass options, zone-reads, play-action, pre-snap motion—these are the tools smart coaches are using to overcome the traditional deficiencies that have crept into the NFL because of the proliferation of spread offenses at the game's lower levels. Then there is the paleozoic stubbornness of Bills head coach Sean McDermott and offensive coordinator Rick Dennison, who have insisted on making Taylor something he's not, only to fault Taylor the moment things began to go south after a surprising 5-2 start.
"This is about becoming a better team," McDermott said to justify his decision, just two days after declaring, "Tyrod's our starter." The Bills reportedly embarked on a "long study of their offense" in the interim, determining that Taylor wasn't aggressive enough and that they were plagued by too many three-and-outs (27.8 percent, which ranked 26th in the league).
Viewed one way, these appeared to be fair appraisals. I noted a few weeks back that even during the Bills' 5-2 start, Taylor was hardly setting the world on fire. And as Andy Benoit wrote last month for Sports Illustrated, Dennison's scheme was "playing to Taylor's mobility," but only to a point. More Benoit:
Dennison is frequently putting Taylor on bootlegs and rollouts, where Taylor's limited field vision and pocket poise are nonfactors. Taylor, for the most part, sees the field well when he's outside the pocket, and at times he's one of the league's best touch passers. This includes throwing downfield. Dennison has featured route combinations that give Taylor multiple options all on the same side of the field. The reads become more defined, and if Taylor doesn't like them, he's in a better position to scramble.
G/O Media may get a commission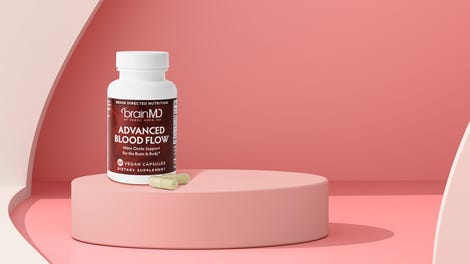 A few sentences later, Benoit suggested this has less to do with Taylor (and with what Taylor can or cannot do), than with McDermott: "McDermott is known to be almost obnoxious in stressing turnover prevention." Taylor's interception rate (1.1 percent) ranks third-best in the league, even now. His aggressiveness, measured by passes to targets within one yard or less of a defender, is 14.3 percent, which ranks third-lowest. He's been doing exactly what the Bills want him to do.

But the Bills haven't exactly set Taylor up to succeed. The team's running game, led by LeSean McCoy, has gone from first in rushing DVOA in 2016 to 25th this year. A reason? Per ESPN's Bill Barnwell, Dennison has had McCoy run out of the shotgun on just 30 of his 170 rushes this season. McCoy had averaged 5.3 yards per carry out of the gun last year, versus 3.9 YPC when the QB was under center. This year, Barnwell added, McCoy has a better YPC from under center than out of the gun (4.2 to 3.7), but his all-around production has dropped off considerably. Also, according to Pro Football Focus, the Bills have only had Taylor use play-action on just 21.8 percent of his dropbacks, 15th-most in the league. Their willingness to exploit what Taylor can do only seems to extend so far.
This, from former NFL player and scout Bucky Brooks, gets to the heart of the matter:
Additionally, before the season, Buffalo also traded away Sammy Watkins, its best deep threat, and Taylor has relied heavily on throwing to his running backs, while using formations reliant on extra running backs and tight ends, rather than additional receivers.
Late in a Week 9 loss to the Jets—a game in which Taylor endured a season-high seven sacks and was hit 11 times—CBS analyst Tony Romo noticed that the Jets were able to tee off on Taylor because they weren't afraid to play one-on-one on the outside.
"The Jets are showing they don't respect these receivers on the outside, to just let—at this point in the game, just literally play one-on-one out there," Romo said. "He could keep throwing these outside if he wanted to, he just hasn't done it much. … Look at this, this safety's coming downhill, are you kidding? I mean, throw the ball outside the numbers."
The Bills had traded that week for wideout Kelvin Benjamin, who was inactive that night because he had just joined the team. But Benjamin is a big target not known for getting separation. This gets to a common critique of Taylor's game: that he frequently fails to throw the ball to open receivers, or to anticipate ways in which he can lead a covered receiver into an opening.
But as the quarterback analyst Cian Fahey, who did a detailed breakdown of Taylor's tape here, told me:
"So here's the thing. He has a handful of plays where he misses open receivers, probably less than five, and those guys use those plays as evidence that he can't read defenses when every QB in the league has those plays. Wentz had one last night when [Nelson] Agholor was wide open over the middle. The question isn't if those plays happen, it's that they happen with every QB but only Tyrod [and Colin Kaepernick] then get defined by them. Guys act like he misses WRs every single drive when that's just patently false."
Another common critique is Taylor's alleged tendency to throw short of the first-down marker, especially on third down. But while the NFL's Next Gen Stats show Taylor's average air yards to the sticks on all throws is minus-0.6, that figure ranks Taylor in the middle of the pack among QBs. And Barnwell has some additional data on Taylor's third-down performance:
Taylor, in short, is being held to a higher standard than most quarterbacks, even by his own head coach. It's a situation he has long sensed, and one that he gave voice to in a candid interview last month with Kimberley A. Martin, then of the Buffalo News:
"It's always going to be twice as bad just because of who I am—an African-American quarterback," Taylor says, echoing a familiar refrain among people of color, regardless of professional status. "Look across the league, man. We're held to a certain standard. We almost have to be perfect."

Pressed on the subject, he continues.

"I wouldn't say it's just an African-American quarterback thing. It's an African-American athlete thing—or just an African-American thing," he says, "And that's not anything I just found out. It's been that way since I was a kid."
Since taking over earlier this year, McDermott and general manager Brandon Beane have embarked on a thorough tear-down—the sort of moves that won them a lot of praise for instituting a "culture change," a popular new-regime tactic in the football-man vernacular—but they also always seem to have it in for Taylor, too. The benching just turned out to be the logical conclusion of this head-scratching approach.
As Mike Tanier pointed out last week for Bleacher Report, the Bills' new management had already reworked Taylor's contract, drafted Peterman in the fifth round, sent mixed messages about Taylor's standing, traded Watkins, and played Taylor extensively in the preseason, at least until Taylor got concussed. "The Bills have wanted an excuse to bench Tyrod Taylor since the Sean McDermott era began," Tanier wrote in his lede sentence. "But Taylor refused to give them one."
After two blowout losses, McDermott finally found his reason, even as the Bills entered Week 11 with a 5-4 record, in an AFC that right now has just five teams above .500. It's one thing for the Bills to not see Taylor as their quarterback of the future, as though some pro-style, pocket-passing unicorn will be so much easier to find next year. It's quite another to bail on the present when a wild-card spot was still very much within view. For a franchise that hasn't been to the postseason in 18 years, this was coaching malpractice.
* A previous version of this sentence did not include the words "quick-read," which more accurately describes the system Jared Goff is using with the Rams.