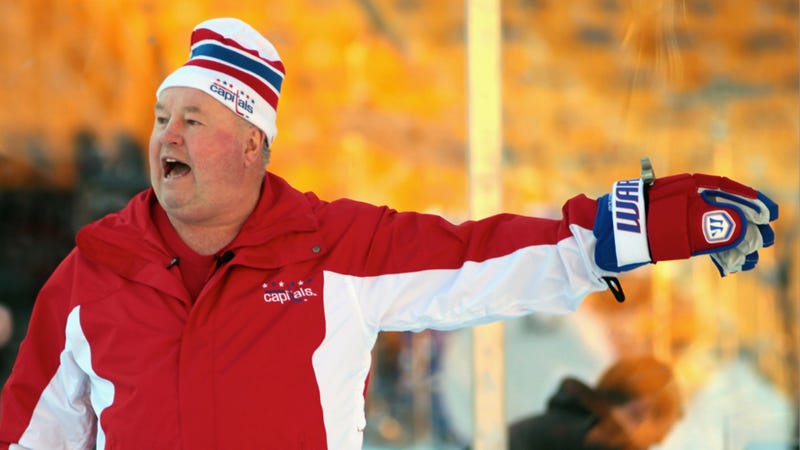 You'll recall that Alex Ovechkin, the supremely talented, supremely underachieving, similarly fat Caps winger, called Boudreau a "fat fuck" after being benched late in a game less than a month ago. Things have not gone well since.
Washington is 3-6-1 in its last ten games and sits in eighth place in the East. The team had four straight division titles under Boudreau and four earlyish playoff losses.
He'll be replaced by longtime Caps player Dale Hunter, who's most notable for this cheap shot on Pierre Turgeon. Sparkplugs!
Also, in considerably less important Southeast Division coaching news, the Carolina Hurricanes fired Paul Maurice. He was not fat, but he did wear glasses. The Hurricanes are in last place in the Southeast.