If the Cavaliers were sending cryptic tweets before losing to a Memphis Grizzlies team missing most of the players you've heard of, I can't even imagine what they're going to send out tonight.
Marc Gasol, Zach Randolph, Mike Conley, Chris Andersen, and Matt Barnes all didn't play, but it didn't matter because the Grizzlies had ... JayMychal Green? Yes, yes they did, and Green got himself a nice 16/10 double double, not to mention six assists and four steals. Tony Allen—Mr. Grit 'N Grind himself—scored 26(!) points on 11-17 shooting, the most he's scored in over five years. Lance Stephenson, who the Clippers for some reason discarded for the privilege of paying a first round pick to obtain Jeff Green, dropped 17 from the bench.
My favorite moment of the game was Allen somehow outjumping LeBron James:
G/O Media may get a commission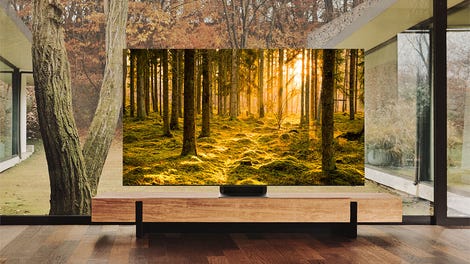 Up to 40% off
Samsung Smart TVs
Now, to be fair, LeBron James was ready for the game and did some cool shit, like this double spin to give the Cavs the lead late in the game:
And really, at this point—ahead in the final minute after they had been losing all game long, and with LeBron James, Kyrie Irving, and Kevin Love competing against a glorified YMCA team—the Cavs should've won the damn game. But Mario Chalmers hit an all-important shot, and the Cavs couldn't hit theirs until it was too late.
In the past 36 hours the Warriors have lost to the Lakers, the Spurs to the Pacers, and the Cavaliers to the Grizzlies. Can we just fast forward to the playoffs so these teams can play against opponents they actually care about?
---
Contact the author at kevin.draper@deadspin.com.
Public PGP key
PGP fingerprint: 0EE1 F82C 193A 425C D4D0 FD5B CB8E E6B8 CC72 D58C