I've always felt that every once in a while it's good to rank the things you love most. You never know when you'll be asked to choose between your waffle iron and Stanley Tucci's character in Big Night, but when you inevitably are, it will be important to have that answer on hand immediately. It's an easier pill for Stanley Tucci's character in Big Night to swallow if he knows that the reason you let the kidnappers take him over your waffle iron is because the waffle iron was simply ranked higher.
On Sunday night, I made sure to re-evaluate my rankings. In descending order from least to most important, here are the top five things that I love the most:
5. My family
4. My friends
3. Air
2. Food
1. The knowledge that on Monday night at 9 p.m. I would never have to watch another episode of Dancing with the Stars for as long as I live
Kidnappers, if you're reading this, you are welcome to take numbers 2 through 5 and basically anything after that, including Stanley Tucci's character from Big Night and my waffle iron, but only over my dead body will you take the knowledge that I never have to watch another episode of Dancing with the Stars away from me. It is the thing that I love the most, and I will protect it with my life.
I believe it was Dancing with the Stars with the Athletes co-host Erin Andrews who said it best when she said, "It seems like this thing began only four short weeks ago." Yes, Erin, it seems like that because it did only begin four short weeks ago.
G/O Media may get a commission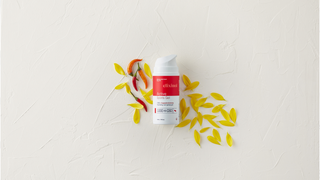 There were several great moments on the finale of DWTSWTA, none better than the fact that it ended. The highlight for me was that—by some strange reverse television calculus—the final episode of the four-episode season was actually the shortest of the four. One, two, and three all ran for a solid two hours, while the finale clocked in at a cool hour. It's not how I would normally choose to throw away an hour, but after spending twice that much time watching this every week, a one-hour finale was the equivalent of remembering six or seven times a minute that the Philadelphia Eagles beat the New England Patriots in the Super Bowl. Good things do happen to good people.
Well, what did you miss? More like, what did you miss? The pairs that remained—NFL Redskins cornerback Josh Norman and Sharna; former figure skater Tonya Harding and Sasha; and Olympic figure skater Adam Rippon and Jenna—were asked to do a technical dance and then a freestyle. I guess I have a discerning palate for ballroom dancing now because after the first round of technical dances, I wrote in my notes, "unremarkable." I also am convinced that Josh and Sharna are in love. For all two people reading this who also watch this show, don't you think??? Isn't it cute??? Do you see how they look at each other??????
POP QUIZ: Before performing her freestyle dance, the final dance of their season on Dancing with the Stars, what did Tonya Harding's partner Sasha say?
"There was so much hate and negativity but what got us through this competition was…"
a. Nutritious breakfasts
b. A lot of money
c. A pernicious drinking habit
d. America
That's right, it was ... America! One thing I never thought I'd feel from a live celebrity dance reality competition show is irritation at someone's emotional state, but we get it, Tonya and Sasha. Your publicist says this is about redemption. Well, sadly, this show isn't called Redemption with the Stars, because redemption ain't a dance move. "The amazing change in people's' hearts is what is keeping me going," Harding said for the millionth time this season. "I never thought I would feel this alive again. America pulling for me has definitely changed my heart one more time." Based on some tweets I saw, I'm not sure if all of America is exactly pulling for you, my man. When the pair finally did their dance, it was to—we get it!—"I Will Survive." If you didn't know that Tonya Harding can do a backflip, now you do.
Josh Norman and Sharna's freestyle dance would have made for a good NFL commercial: the dancers wore football "costumes," did some interpretative dance "plays," and in rehearsal, Norman completely knocked out one of the dancers when he mistakenly barreled right into him. That dude was definitely concussed. Here's a thought: maybe football players should always play without their shirts on…?
The finale freestyle dance went to fan favorites Adam Rippon and Jenna, who, for reasons beyond me, decided to go with a vaguely offensive kimono/black wig/hand fan theme. (Sixty-three-year-old Tom Bergeron, for what it's worth, said that Rippon looked like Moe Howard.) They danced a New York ball culture-inspired freestyle to DJ Kass's "Scooby Doo Pa Pa" and generally displeased all the judges and all of Twitter, who were like, ew wait what? Carrie Ann Inaba literally said, "It was definitely a choice."
To close out the show, the whole gang returned to do a group number to Jock Jams' "Y'all Ready For This?" If "this" was watching Kareem Abdul-Jabbar shuffle around on a dance floor like two brooms glued together, then I can safely say w'all weren't ready for this. W'all also weren't ready for Josh Norman and Sharna to lose, but now that the pressure of winning the Mirrorball Trophy™ is out of their hands, they can be in love without tens of Americans watching!
Congrats to Adam Rippon and Jenna Johnson on the spectacular achievement of winning a trophy. Congrats to the rest of the dancers for lasting long enough to deposit a check. But congrats most of all to you and me: We danced with the stars with the athletes, and while we lost a lot, including our dignity, we still came out winners.
I think Erin Andrews said it best when she said, "I'm Erin Andrews. Have a great summer. Love you."
Best Character in Big Night
Secondo, played by Stanley Tucci
Second Best Character in Big Night
Gabriella, played by Isabella Rossellini
Third Best Character in Big Night
Cristiano, played by Marc Anthony
Fourth Best Character in Big Night
Phyllis, played by Minnie Driver
Fifth Best Character in Big Night
Primo, played by Tony Shalhoub
Would I watch Dancing with the Stars again?
No :)