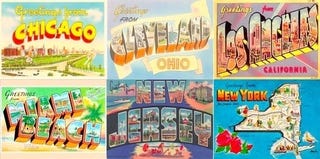 The wait is almost over. Use this as your open thread for all LeBronukkah festivities. If you're feeling especially morbid, watch the happenings unfold with the sad sack patrons of a bar in Cleveland. Prediction: The Blazers pull off a coup.
To pass the time between Stu Scott-isms and highlight reel after highlight reel, do some Photoshopping. Take a picture of LeBron and put him into a historical/movie/TV show/you-know-what-I-mean moment of betrayal. Like this.
Or this:
You get the idea. And feel free to send in any photos or videos of LeBreactions around the country.
Thanks for your continued support of Deadspin.