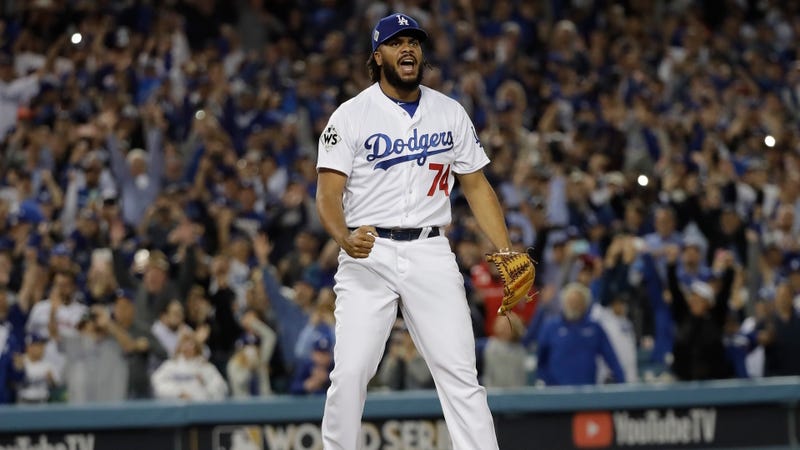 After the expansive mania of Game 5, the Astros and Dodgers delivered a comparatively breezy and smooth Game 6: a 3-1 Los Angeles victory that ensures a Game 7.
The Astros took an early lead off a George Springer home run that put them up 1-0 in the third inning. With Justin Verlander absolutely dealing—striking out eight and allowing just one hit through the first five innings—things looked pretty good for Houston. Particularly with the Dodgers leaning on their bullpen, which has consistently looked gassed and overworked this series after a previously excellent run through the playoffs. Starter Rich Hill was pulled with the bases loaded and two outs in the fifth, with manager Dave Roberts going to Brandon Morrow (again) to get the team out of the jam.
In the bottom of the sixth, though, Verlander finally cracked—allowing a single to Austin Barnes before hitting Chase Utley with a pitch, and then letting them score on a Chris Taylor double and a deep Corey Seager sac fly, respectively. Verlander made it through the rest of the inning, but his night was done, with a final line of two runs off three hits with nine Ks. To start the seventh, he handed the ball over to Joe Musgrove, who promptly allowed Joc Pederson to tack on an insurance run with a solo homer.
After cycling through Kenta Maeda and Tony Watson, the Dodgers turned to Kenley Jansen in the eighth for the six-out save. He hasn't looked like himself this series, giving up a run in Game 2 and another in Game 4 and yet another in Game 5, with two of those proving costly. But Jansen needed just seven pitches to work an easy eighth, and he delivered nearly as quickly in the ninth, striking out a pinch-hitting Carlos Beltrán to end the game.
Like Yasiel Puig promised, we'll get Game 7.