The Cleveland Cavaliers have struggled mightily since the All-Star break, watching the Boston Celtics catch up with them atop the Eastern Conference standings thanks to their putrescent defense. Since getting throttled by the Spurs last week, the Cavs have stabilized and won three out of four, although they've given up over 100 points to the Magic, Sixers, and Pacers.

Their game in Boston tonight was a referendum of sorts on the Eastern Conference pecking order, and while the Cavs are still not all the way on the other side of their defensive worries, tonight showed why they are clearly the best team in the soggy Eastern Conference, serial meltdowns and all, by winning 114-91.
Boston is a perfectly fine team full of decent players and they have no business leading the Cavs in the standings. Their best player, Isaiah Thomas, is still a puny genius who danced around whatever defenders Cleveland threw at him, but he's only one man and he's very short. Thomas took a breather with his team down one at the end of the first; he came back in after the Cavs essentially shot the Celtics out of it with an exceptional 20-4 run. The Celtics scored 42 first-half points and Thomas had 17 of them.
Thomas is not the Celtics' only player of consequence, but against a LeBron James-led Cavs team on a mission, you need more than a skilled scoring guard. Boston didn't bring it from three the way they normally do, and their only bench player who had a good scoring night (Kelly Olynyk) also got repeatedly picked on by James. If they shoot better and take advantage of Cleveland's elderly bench unit, sure, maybe they can push them for a few games. When they beat the Cavs last month, they hit 13 threes and Marcus Smart, Olynyk, and Jaylen Brown all came up big. However, those Cavaliers were a weaker team than the one that rolled the Celtics tonight, so more still will have to break correctly for Boston to have a chance in a series.
And most of that is because LeBron James remains inimitable. The King went for 36 points, 10 boards, and 6 assists and a game-high +31. He played an alarming 39 minutes, which is still too many as the playoffs loom, but he was the best player on the court for all 39 of them. Watch him destroy Marcus Smart and score 15 in the second alone.
G/O Media may get a commission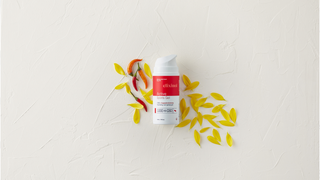 That the Cavaliers had their best defensive performance in almost a month during a nationally televised game against a supposed rival is no coincidence. James has always gotten his team up for big games and he's always keen to make statements by stomping out would-be challengers. His Cavaliers are better than the Celtics, and they proved it tonight. However, this team is still in a weaker spot than it was last year, and their defense will need to stiffen up before they get deep into the playoffs.