The Falcons began the 2018 season the same way they ended 2017: an empty possession in the red zone in the waning seconds of a close loss to the Eagles, in the same end zone in the same stadium in Philly. It was the same symptom of the same problem that plagued their offense for much of last year—only it somehow looked even worse last night, for reasons that went beyond offensive coordinator Steve Sarkisian's playcalling and personnel groupings.
Atlanta ranked 23rd in red-zone efficiency in 2017, scoring on 50 percent of its trips inside the 20. But last night, the Falcons found the end zone on just one of their five red-zone trips and scored just nine points total after crossing the 20-yard line. Sarkisian certainly had some head-scratching moments, such as when he repeatedly went with heavy packages on Atlanta's first red-zone chance (which came up empty). But QB Matt Ryan, who was under a constant rush from the Eagles' relentless defensive line, also made a number of unforced errors. Ryan was frequently inaccurate, and enough of his throws lacked any kind of zip, that it's fair to wonder whether he might be injured.
During Ryan's 2016 MVP season, when Kyle Shanahan was still calling the plays, the Falcons' offense was aggressive and unstoppable—at least up until 28-3. They converted 61.9 percent of their red-zone opportunities, good for ninth in the NFL, and according to analyst Warren Sharp's data, they registered a 58 percent success rate on third downs. The reason for that? Per Sharp, it was Shanahan's willingness to mix things up, with Ryan having targeted his tight ends 15 times, receivers 15 times, and running backs eight times. Last year, with Sarkisian at the controls, the Falcons tried to rely too heavily on their wideouts inside the 20: 24 targets to receivers, just three to tight ends, and six to running backs. Their success rate on those throws to the wideouts was just 38 percent.
Last night inside the red zone, Ryan was just 2-for-10 for 13 yards and an interception. He did try to mix things up, though, targeting receivers four times, tight ends twice, and running backs twice, plus a throwaway and another attempt to no-man's-land on which he was hit upon release. Let's take a closer look at what went wrong.
On their first possession, the Falcons did some good things. Watch the way this route combination cleared space for Julio Jones to get open, with Ryan doing his part by looking off underneath to freeze the linebackers and safeties:
G/O Media may get a commission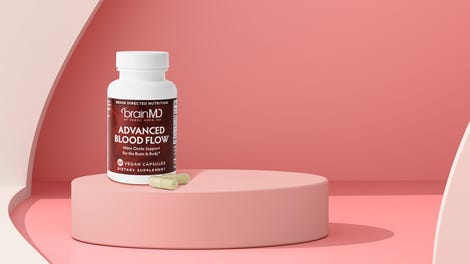 The trouble began soon after that, however. A Devonta Freeman run set them up with second-and-goal at the 1, and the Falcons went with their jumbo package, which included three tight ends, a fullback, and no receivers. Jones wasn't even on the field.

This play ended with Freeman getting stuffed for no gain after trying to run behind the left guard.
On the next play, the Falcons went heavy again, only to spread things out after getting set—a deceptive maneuver that included motioning Freeman into the slot, where he got a favorable matchup against linebacker Nathan Gerry:
Freeman got open, too. But Ryan sailed his throw:
On fourth down, Sarkisian went heavy again:
Freeman was handed the ball and got dropped for a loss of two. The Falcons did all this even as the Eagles were without suspended linebacker Nigel Bradham.
Atlanta was back in the red zone on its next possession. This time, it went with three receivers and Ryan used some play-action. But on second down from the 7, their three receivers were manned up and sent into the end zone, with little room to maneuver and nothing done to free any of them up:
A third-down pass to tight end Austin Hooper fell incomplete after Hooper was knocked down. The Falcons settled for a field goal.
The Falcons didn't get back to the red zone again until early in the fourth quarter, after an Eagles turnover. On third-and-3 from the 15, Jones was matched up in single coverage against Rasul Douglas, and this happened:
After another Eagles turnover, the Falcons quickly found themselves inside Philadelphia's 20-yard line again. They went heavy on first-and-goal from the 9, but their inside-zone blocking scheme worked; they successfully doubled up on defensive tackle Fletcher Cox and left guard Andy Levitre picked off a linebacker to give Tevin Coleman plenty of room to burst through for an actual touchdown:
Then came the fateful final sequence. Atlanta had first-and-10 from the 10 with 24 seconds left, and no timeouts. Ryan threw it away on first down. And on second down, he tried to jam a throw in the back of the end zone to Jones, who was double covered. But notice that Jones was lined up in the slot, which made it easier for the Eagles to double him:
Ryan got hit as he released the ball on third down—a problem he faced all night, even as the Falcons kept moving the ball on that final drive (Cox, who was sensational for the Eagles, finished with seven total pressures, per Pro Football Focus). After a penalty gave them another shot on fourth down, Jones was again double-teamed at the line of scrimmage, as NBC's Cris Collinsworth noticed before the snap. But Atlanta ran a pick play to get Jones singled up. Ryan just sailed the throw out of bounds. Game over.
Ryan finished the night by completing fewer than 50 percent of his total passes. He targeted Jones on a whopping 44 percent of his throws, and Jones accounted for 67 percent of Atlanta's receiving yards. Rookie Calvin Ridley, the Falcons' first-round pick, was targeted just twice all night and didn't catch a pass.
The Eagles have an outstanding defensive line, and they didn't allow a point in the final two minutes at all last season—a trend that continued into last night. It's a small sample size, and there are mitigating factors, but the Falcons spent the offseason knowing their red-zone offense would be a concern. They're still worrying.