This postseason began with plenty of dramatic games and wild finishes. The World Series had not followed suit, not until tonight, anyway. At least there was finally some back and forth in this game.
Hunter Pence started the second inning off with a deep double to left-center, that could have been a triple had it not bounced over the outfield wall. No matter, Brandon Belt got his first hit of the series and drove Pence in to give the Giants an early 1-0 lead.
The following inning Miguel Cabrera let the driving wind do the heavy lifting for an opposite field two-run home run and the Tigers first lead of the World Series. It lasted three innings. Buster Posey lined a two run homer in the sixth inning and the Giants were back on top, 3-2. Then Delmon Young homered in the home half of the sixth. All tied up.
While games two and three were tight, neither was claustrophobic like this. Matt Cain pitched seven innings, turning the ball over to Jeremy Affeldt in the eighth. Affeldt struck out Cabrera, Fielder and Young. Phil Coke, pitching the top of the ninth for the Tigers, matched him. Of course this game—the final game—in this series where the outcome had never been in doubt since Sandoval's Game 1, had to go to extra innings. And of course the Giants came out on top—the Tigers hadn't gotten a hit since the sixth inning.
G/O Media may get a commission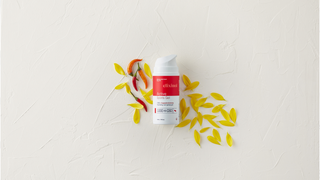 Ryan Theriot, starting as a designated hitter, would score the winning run on a Marco Scutaro single in the 10th inning and the game ended in the bottom half when Miguel Cabrera watched a Sergio Romo 89 mph, 2-2 pitch pass through the strike zone, never lifting his bat. Viewers couldn't have asked for more, though. A one run game, with the game's best hitter at bat, down to his final strike and the final out of the game. It played out exactly as this series has with the Giants pitching totally shutting down the Tigers potent offense.
Pablo Sandoval is your Most Valuable Player thanks in large part to his Game 1, three home run performance. Back in San Francisco, fans went crazy celebrating their second World Series Win in three years, seventh as a franchise. As for the rest of you mopes, dont worry pitchers and catcher report in early February.