Today, the paperback version of God Save The Fan is released to bookstores. There's some stuff that's different than the last version.
Those of you who were around a year ago will remember the rather extended hullabaloo about the book's initial release. There will be less of that this time around, and for that, you're welcome. In fact, all you have to do is make it through this post.
But, Will, you ask: Didn't we just do this? Isn't this the same book? Well, no, not really, and no, not really. But let's just head into the questions I'm now asking of myself.
I bought your book last year. Why should I buy this?
Because Deadspin has always been free. But more to the point: Because there's new stuff. Included in this new version are essays on Shaquille O'Neal, Erin Andrews, Matt Leinart, A Bunch Of Stuff That Happened Since The Last Version and, perhaps most of interest, a big long honking 10-page essay on that "Costas Now" business.
G/O Media may get a commission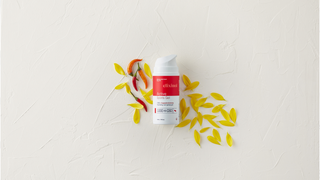 Does it tell us stuff we didn't already know?
Yes.
About Buzz?
Actually, more about Costas. Stuff from outside the show.
Are you being coy for any particular reason?
No, not really. I do think the essay's pretty good, though.
It seems the title has changed. Why?
Because no one actually read to the end of the last one. And because Michael Vick is boring now.
Is the book still racist?
It's a little less racist now. I'd go with six percent less.
How much new material is there?
It comes out to about 40 new pages. Which isn't bad, actually. Also, I updated a bunch of stuff from the first version. Roger Clemens got a nice little re-edit. I don't like calling it a "re-edit" though. I prefer "digitally remastered."
Forty new pages? And updates from the last version? I'd expect to pay twice as much for this as I did the last one.
You'd think so, right? Well then you're never gonna believe this. It's actually cheaper than the last version. It's only $11.69 on Amazon.
$11.69?
I know, right? We're PRACTICALLY GIVING IT AWAY.
You're not having a big long book tour like last time, are you? Because that was really obnoxious.
Naw, it's a paperback, no need to roll the thing out again. Besides, spending a month-and-a-half on the road made me gain about 10 pounds, and I'm not going through that again. I am, however, doing a reading this Thursday night as a part of Gelf Magazine's reading series. David Harris and Jon Wertheim will be there as well.
I don't like to click links. When and where is that again?
New York City, you lazy ass.
Happy Ending Lounge (official site, CitySearch, MySpace)
302 Broome St.
(between Forsyth and Eldridge)
212-334-9676
J/M/Z/F to Delancey
B/D to Grand Street
Look for the hot-pink awning with the words "Health Club" on it.
Doors open at 7:30.
Readings start at 8 sharp.
You just cut and pasted that, didn't you?
I did. But I will be reading material from the new version.
Anything else?
I'm working on another book now too, but it'll be a while until it comes out, so, I promise, I won't make you go through this again for a long while.
Thank you.
You're welcome.