Earlier we wrote about three bisexual men suing the Gay World Series for excluding them because they "weren't gay enough." Let's examine the lengths organizers will go to to keep the sport gay, and how teams get around the rules.
The North American Gay Amateur Athletic Alliance has been the governing body for gay softball for the past 33 years, and the hard and fast rule is that each team can have a maximum of two heterosexual players on their roster. (According to the NAGAAA rules, heterosexual means "having a predominant sexual interest in a member or members of the opposite sex.")
The exemption exists for two reasons, says "Mike," a straight player for an Ohio team. "A lot of teams are concerned that they might not be able to field a full roster with just gays. It's easy enough to find a gay right fielder, but if you're in a smaller area, finding a pitcher or catcher who qualifies can be tougher. It just makes sense that if you've got seven guys who'd like to field a team, not to penalize them for not being able to find two more gay men."
And the second reason? It preemptively heads off claims of discrimination.
"They don't want to be sued," Mike says. "With this, they can say 'we let anyone play.'"
G/O Media may get a commission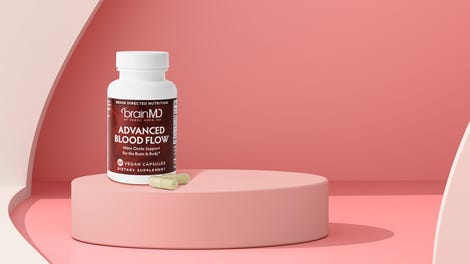 Because they're a private organization, the NAGAAA doesn't have to open membership to everyone. It's like Augusta National barring women until a few years ago, or, yes, like the Boy Scouts of America banning gay scoutmasters. But that's not an absolute defense, as lawsuits against Augusta, the Boy Scouts, and this week the NAGAAA, have shown.
Players have a love/hate relationship with the Homo Quota, as they call it. On one hand, they're happy to have a league for themselves, where they can comfortably be as out as they want to be. On the other hand, it seriously limits the talent pool. Those two "straight spots" are often used as ringers, and the more competitive teams will do whatever they can to find two great straight players — and occasionally more.
"We ended up losing one of our straight players because he got a girl pregnant," says "Rob," a gay player from Florida. "So I asked one of my straight friends to join our team and play outfield. After my team evaluated his performance they told me he could permanently join our team, but since he was only 'good,' but not 'really good,' he would have to 'be gay' in the eyes of the league because we didn't want to waste one of our straight spots on the roster on a straight player who is only pretty good."
Disguising straight ringers as gay men is fairly common practice in gay softball. According to the opposing team that filed the protest that led to the Seattle lawsuit, the three plaintiffs are actually heterosexual, and only claimed to be bisexual to skirt the two-player limit.
Teams will go to great lengths to cover up their players' heterosexuality, says Rob. "Each week, my other friend who doesn't play, shows up to the games as [the straight player's] 'boyfriend.' He is banned from my team of showing any signs of heterosexuality in public and even goes to a gay bar with me from time to time just to make an appearance."
The Homo Quota leads to gamesmanship, not only in smuggling straights onto your roster, but questioning players on other teams.
"After I'd played most of the teams," says Rob, "I found out from our team captain that the other teams were going to protest our wins because they thought that I was straight. I would have put us over the straight quota. So I wanted to know how exactly do I need to prove that I'm gay? Do I need to dance at a certain level, do I need to actually make out with men in front of a committee? I don't know what he ended up saying to stop them from protesting but they didn't go through with it."
Mike says that he's never been asked to pose as gay to free up a straight spot, but it's fairly common knowledge that a number of teams in his league pull that trick.
"It's not worth complaining," he says. "Some of my gay teammates know what it's like to be excluded because of who they are. How could they sleep at night if they turned around and did that to someone else?
"We're all just here to play softball with our friends."