This morning, MMA Fighting dropped an exclusive hour-long interview with former UFC light-heavyweight champion Jon Jones. As you may remember, Jones had his belt stripped in April after he got in a car accident, fled the scene, and was subsequently arrested, just four weeks before he was set to defend his title against Anthony Johnson. He was suspended indefinitely, and Daniel Cormier—whom Jones beat easily in January—stepped in and choked out Johnson to win the title (or at least a title). In September, Jones has his day in court, where he pleaded guilty and was sentenced to community service. In October, the UFC reinstated him. Now, he is trying to resurrect his image before he gets back in the cage sometime in the near future, likely beats Cormier again, and reclaims his throne at the top of mixed martial arts.
MMA journalism is dominated by diehard fight enthusiasts and regulated through access by the promotions themselves, and Ariel Helwani, who works at the UFC-friendly MMA Fighting and UFC partner Fox Sports, is the sport's biggest stooge. That he was asking the questions was a sure sign that the interview was going to be nothing but bald propaganda for Jones, once the biggest name in MMA and considered by many to already be the best fighter to ever live. It's no surprise, then, that the interview started off with Jones at a school speaking to a gymnasium of small children as part of his sentencing.
"My name is Jonathan Jones," he starts. "My fight name is Jon 'Bones' Jones. I am an eight-time world champion with the UFC. So I am a bonafide badass. I beat up people for a living, and I love it."
And we were off. The two spoke about Jones's rehabilitation, with Helwani lobbing softballs and then getting out of the way to let Jones tell his side of things. Strangely, the ease of the interview actually works in the viewer's favor; Jones is comfortable around Helwani, cocky as ever, and itching to settle old scores, and this makes for some good-ass copy. Below are some of the bright spots. (Helwani is in bold, Jones is not.)
Was there a fight in particular where you really kind of didn't play by the rules in the sense that any normal fighter would've been off his game if they partied this much before, but you were so good your talent rose to the occasion? When in reality, the fight should've been a lot easier, but you almost made it harder on yourself?

Absolutely. Honestly, it was Alex Gustafsson.
This is notable because everyone takes Alex Gustafsson, whom Jones fought and narrowly defeated two years ago, to be Jones's toughest opponent to date. This was a surprise! A lot of us have heard that Jones took it easy in the leadup to the fight (i.e. barely trained at all because he didn't respect his opponent), and that he was gassed during the bout, and that this is why the Swedish challenger almost beat him. A lot of people have called for a rematch. Jones is explicitly corroborating the rumors that he ended up in a tough fight because he got in the cage unready to perform at his best. That's interesting!
G/O Media may get a commission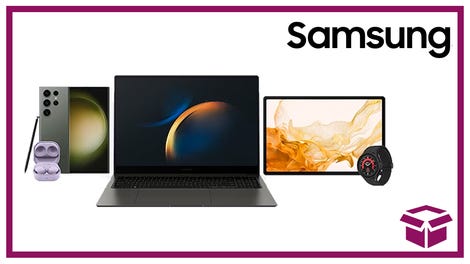 24 hour deals
Discover Samsung - Daily Deal
From there, the two moved to the car accident that stalled the champ's career. Saturday, April 25, 2015 was the date of UFC 186. Jones explained that he attended a viewing party in Albuquerque, N.M. with some of his friends, got fucked up, and slept over. Then he woke up the next morning and attempted to drive home.
I get in my car, and I was definitely still really tired. I get in my car, and I remember being at a red light, had my music going, texting on my cell phone. And, you know, I see the light turn green. And I assume it was my green light, but really it was a green light for people that were going straight, and I was turning. So I just stepped on the gas when I saw the green light, and I saw myself driving right into ongoing traffic. And, uh, yea.

Did you get hurt?

I didn't get hurt, no.

So it was a three-car accident, right?

Yea, I think I hit one car, and that car collided into another car.

Do you remember what was going through your mind when you got into the accident? Were you aware, like, What have I done? What were you saying to yourself? What were you thinking?

It all happened so fast, I initially—I knew I messed up big time. I started thinking—well first, I realized I wasn't hurt. So I thought nobody's gotten hurt, I'm not hurt. Maybe we didn't hit that hard. I just thought to myself, Man, I went out last night, I haven't been home yet, I probably still smell like the night before. I gotta get myself out of here. This is going to be terrible. This is going to be messy. I gotta go.

I was afraid, man. I was freaked out. I was afraid to talk to police at the time. So I thought, let me just get myself away from this.
Here, Jones claims, he started to take off away from the car, then remembered he had a marijuana bowl in the front cupholder. He turned back to retrieve the drug paraphernalia. The impact, however—which broke a pregnant woman's arm—had also sent the bowl flying, so he abandoned the car and ran off again.
Witnesses say he shoved a wad of cash in his pants before again sprinting away, but it's a charge he denies. Either way, he says he spent the night in a hotel room where he got his bearings, called a lawyer, and spoke to his wife. The following day, he turned himself in.
According to Jones, everything changed after the accident. (This is where the interview gets good.) Jones says he lost his belt when UFC brass visited Albuquerque and sat down with him. They asked how he was feeling, but the episode had gotten to him.
I told them I didn't want to fight. And they said, "You have to understand, we're gonna have to take the belt, then." They didn't say it like that— "We're going to have to take the belt, then." But I do feel if I had been ready to fight, I wouldn't have gotten suspended and my belt taken away.
Jones said he wasn't stripped of the title for breaking any law; rather, he was stripped of the title because he wasn't sure he could refocus for the Johnson bout, and the UFC was unwilling to put off the fight. This is a different narrative than we've heard before! The claim smells of underhanded cynicism that the UFC has shown in the past, and I, for one, was inclined to believe Jones. And then he started bullshitting.
Jones first told Helwani he hadn't drank booze or smoked weed in three or four months. Then, he said this:
It's crazy with the whole cocaine thing—Ariel, I'll look you dead in your eyes. I don't like coke. I'm not a coke guy, you know. I smoked marijuana quite frequently. And people who know me know that about me. I love to drink. I can honestly say I partied with the best of them.

And cocaine, you know, I tried cocaine one night, and the athletic commission's there the next day. It was just, like, how in the world did this go down? How did it happen this way? And so people like to paint me as this coke head, and my haters would love for me to be a coke head, but far from it. But I would never be able to accomplish the things I have with cocaine. But, um ... I was addicted to marijuana. And because you can do so much while being a marijuana addict, you know, it's hard to admit that you're an addict. But I was, and now I'm not, and I feel set free, and I feel so grateful for everything that has happened to me.
There were rumors going around about Jones doing coke for a long time—years—before he got popped by the Nevada State Athletic Commission. He failed the Dec. 4 drug test, but benzoylecgonine, a primary metabolite found in cocaine, isn't banned out of competition by the World Anti-Doping Agency, which the NSAC follows, so Jones was able to fight Cormier on Jan. 3, 2015. A few days later, his test results were made public. At the time, it seemed serious enough that he checked into rehab. He checked himself out the next day.
If jumping through hoops as penance for one ill-fated night seems bullshit, it's because it almost certainly is bullshit. And this is what has always been the problem with Jones; not that he's a rich and famous millionaire who smokes weed, snorts coke, and beats the hell out of people when the occasion calls for it, but that he so often, so strongly, and so unconvincingly claims he is someone else entirely.
But Jones isn't the villain here. As we find out about 45 minutes in, that would still be the UFC:
Another thing that's come up recently is the Vitor Belfort fight in UFC 152. There was a report that just came out by Josh Gross that he allegedly had high levels of testosterone and—

The UFC knew about it.

That's what the report states. The UFC hasn't really commented all that much on it, and more importantly, people want to know what you think of it because, let's be honest, he almost snapped your arm in that fight. You could make the case that that was your trickiest fight in a sense.

Yea, it was a close call.

A) Do you know about this, and B)—

I know about this. I totally understand what happened. Vitor Belfort was on steroids when I fought him. The UFC was very well-aware way before the fight. They did nothing to penalize him. They let the fight go on knowing I was fighting a guy on steroids, which is a hazard to my life, and, um ... What do you do? What do you do, you know? What do you do?

I don't know what I'm going to do about that yet. I haven't quite spoken to the UFC about—

You haven't brought it up?

I haven't brought it up to them yet. But, I mean, the fans know. The fans know, and it all gets back to what I was saying about just the power of the UFC and the Athletic Commission, and eventually, something needs to be done about it.

What do you mean by that?

I'll just leave it at that.

Okay, so ... do you want to talk about it?

I will bring it up eventually, and I'm just interested to hear their explanation.
The thing, though, is that there is no explanation. This September, Josh Gross published a report on Deadspin showing that the UFC was aware that Vitor Belfort had returned sketchy results on a privately-administered drug test for performance-enhancing drugs, but still allowed him to fight against Jones at UFC 152 anyway. Belfort almost broke Jones's arm in an early armbar, but Jones was able to power out of it and eventually win.
This came on the heels of UFC 151, on Sept. 1, 2012. Jones was supposed to fight Dan Henderson in a title bout, but Henderson was injured in training. When the UFC asked Jones to fight Chael Sonnen on short notice, the champion understandably refused. The undercard was so weak that the whole event had to be canceled. UFC president Dana White called Jones's coach, Greg Jackson, a "fucking sport-killer." Realistically, the UFC, the sport's largest promotion, was in a rocky place. UFC 152 was coming up in three weeks. It also had a weak undercard—the semi-main event involved two flyweights in what wasn't even a title fight—and two straight cancelations would have spelled disaster. So the UFC (according to one interpretation of events) let Belfort fight.
It's important to remember this when seeing things like Anderson Silva—one of the sport's true greats—fighting after failing a screen for steroids. Jon Jones is young and deeply flawed, but he still remains one of the best things about a sport that is young, deeply flawed, and corrupt. The Jon Jones Redemption Tour has started, and it will end with the ex-champion elbowing someone in the face and grinding them into the mat, and only when that happens will the greatest to ever step in a cage truly be back. Either way, going by the standards his sports has imposed, he doesn't have much to apologize for.