With the game tied 111-111 with 0.7 seconds left in overtime, the Lakers' Jordan Clarkson made a layup to defeat the 76ers. Clarkson was the 46th pick in the draft, sandwiched between two guys named Dwight Powell and Russ Smith. Both Powell and Smith have already been traded—in Powell's case three times—and have seen little playing time this season.
Finding a player like Clarkson in the second round of the draft represents a good value for the Lakers. He's not going to develop into an All-Star or anything, but he might become a solid starter. While a buzzer-beating layup still counts for just two points, it was important as a signifier of Clarkson's improvement this season, and for what he might develop into in the future. It's a shame the Lakers couldn't enjoy it.
Sure, after the win Clarkson's teammates and coaches all excitedly clapped him on the back. But outside of those 20 or so people, to everybody with any sort of stake in the success of the Lakers—the fans, front office staff, the owners—Clarkson's layup was a punch to the gut. Because of both the abstract rewards for tanking—as well as the ones specific to this case—Clarkson's layup might end up making the Lakers much worse next season, and for seasons to come.
You see, the 76ers own the Lakers' 2015 first round draft pick. It was initially traded to the Suns in 2012 in the disastrous sign-and-trade for Steve Nash, and was subsequently passed along to the 76ers in a three-way deal at the trade deadline. At the time of the trade, the Lakers had Nash, Dwight Howard, Pau Gasol, and that Kobe Bryant guy. You remember this Sports Illustrated cover.
The Lakers expected to be good for a long while, and because they expected to be good—or perhaps just out of pure incompetence—they attached very little protection to the picks traded to the Suns. If their upcoming first round draft picks falls between 1-5 they'll keep it, but any lower than that and it gets conveyed to the 76ers. After beating the 76ers, the Lakers are now three games ahead of them for the fourth worst record in the NBA, and just one-and-a-half games behind Orlando for the fifth worst record. Each win brings their terrible team closer to losing a high-lottery draft pick, which they desperately need to help rebuild.
Percentage Odds The Lakers Keep Their Pick
Third worst record: 96%
Fourth worst record: 83%
Fifth worst record: 55%
G/O Media may get a commission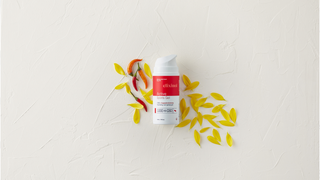 If the Lakers finish with the fourth worst record in the league, it'll take two teams jumping them in the draft lottery to lose their pick. If they finish with the fifth worst record, it'll take just one. Assuming they don't lose their pick, it is top three protected in both 2016 and 2017, and unprotected in 2018. So if they're going to lose it eventually anyways, what does it matter if that happens this year or in 2018?
The instructional example here is the 2011-12 Golden State Warriors. Nearing the end of the season they traded Monta Ellis for an out-for-the-season Andrew Bogut, and shamelessly sat healthy players with made-up injuries. They lost 17 of their final 20 games to finish tied with the Raptors for the seventh worst record in the league. They won a coin toss with the Raptors for the seventh pick, and nobody ended up jumping ahead of them in the draft lottery.
It just so happened that, four years earlier, the Warriors had made a mindbogglingly stupid trade of their own. They sent a conditional 2011 first round draft pick to the Nets for Marcus Williams, seemingly without consulting coach Don Nelson at all. Williams played all of 54 minutes in a Warriors uniform before Nelson decided he hated him and stopped playing Williams. Because of numerous complicated transactions (you can read all about them here), that conditional 2011 first round pick owned by the Nets ended up becoming a top seven protected 2012 first round pick owned by the Jazz. After tanking, winning a coin flip, and sweating out the 27.6% chance that some team would jump them in the lottery, the Warriors had the seventh pick, and barely got to keep it.
With the pick they drafted Harrison Barnes. He started 81 games as a rookie, and along with a somewhat healed Bogut, a blossoming Klay Thompson, and an almost superstar Stephen Curry, led the 2012-13 Warriors to 47 wins. The 2013 draft pick they eventually conveyed to Utah was the 21st. Today Harrison Barnes is an important player on the best team in basketball. If the Warriors had won just one more game in 2012—if they had tanked a little bit less hard—everything would've been so very different.
Whether or nor the Lakers keep their pick, next year they will be markedly improved. Kobe Bryant and Julius Randle should return from injuries, and they'll be far enough under the salary cap to be able to make max contract offers to the cream of the free agency crop. If they can also add a high-ceiling prospect from the upcoming draft, they'll have the core of an exciting, up-and-coming team. That's a team that could compete for a playoff spot. A top five draft pick this year and no first round pick in 2016 is vastly preferable to giving up their pick this year and having a low lottery pick in 2016.
The Lakers are currently much more likely to keep their pick than not, even after Clarkson's game-winning bucket. But his layup decreased their chances of keeping it by a some small amount, and that small amount is enough for Lakers fans and the front office brass to wish he'd never made it at all.
I'm not sure what the best solution to tanking is, but when fans can barely celebrate an exciting game-winning shot, that's a sure sign of a problem.
Photo via Matt Slocum/AP