Chiefs 31, Giants 7: Sure, the Giants weren't predicted as one of the top teams this season, but 0-4? Yeesh.
On the more positive side, the Chiefs are 4-0. Crazy stuff, right? Kansas City hadn't turned over the ball this season until today, with two Alex Smith interceptions and a fumble by center Rodney Hudson. They still pulled away from New York in the second half with 21 straight points.
Look at this Eli Manning pass sail! Who was that even supposed to go to?
G/O Media may get a commission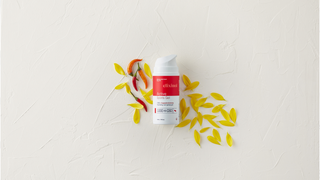 Browns 17, Bengals 6: You guys. What the fuck is up with the Browns? They're supposed to be losing. Now they're in a three-way tie for first in the AFC North. Brian Hoyer was killing it, throwing for two touchdowns at 269 yards with no picks. Tight end Jordan Cameron was Hoyer's favorite target, catching ten passes for 91 yards and a score. Norv Turner is working wonders with the tools he has right now.
Lions 40, Bears 32: The final score makes it seem closer than it really was. The Lions held a 40-16 lead before Jay Cutler manufactured two eight-point drives in the final nine minutes. If only he had played that way the whole game. Cutler threw three picks and had a fumble returned for a touchdown by Nick Fairley. Reggie Bush looked healthy, running for 139 yards and a score seen above. If Bush can stay healthy the whole season—or if Joique Bell can perform admirably in his absence—this Lions offense will hang tons of points on opponents.
Bills 23, Ravens 20: This Kiko Alonso interception sealed Buffalo's upset over Baltimore. That was Joe Flacco's fifth pick of the game. The Bills also ran for 203 yards on the Ravens, while Ray Rice and Bernard Pierce combined for 24.
Vikings 34, Steelers 27: London was entertained with a surprisingly high-scoring game between two 0-3 teams. Minnesota was so close to blowing a 34-17 lead; Ben Roethlisberger was at the Vikings' six-yard line on third down when he was sacked and fumbled to end the game. The Steelers, like the Giants, are 0-4. Also, Emmanuel Sanders can't tackle.
Cardinals 13, Buccaneers 10: Of course Greg Schiano called a fake punt inside his own 30 while being up by seven. It worked at that point, but the Cardinals came back to tie it at 10 with a Larry Fitzgerald touchdown and won on a Jay Feely field goal. Tampa Bay's Mike Glennon had an unimpressive debut, throwing for 193 yards with a touchdown, along with two picks. Neither team topped 100 rushing yards. This shit was ugly.
Colts 37, Jaguars 3: The return of Blaine Gabbert brought sadness with it. He threw three picks, and as a whole, the Jaguars offense was horrid. Indianapolis easily cruised, but the most disconcerting part was Trent Richardson's inability to net more than 60 yards on 20 touches, especially against a run defense as weak as Jacksonville's. Besides that, the team's probably happy with a 3-1 start.
Seahawks 23, Texans 20: Matt Schaub threw a very, very stupid pass when he was supposed to merely kill the clock. Richard Sherman took it to the house, and Seattle won in overtime on a field goal.