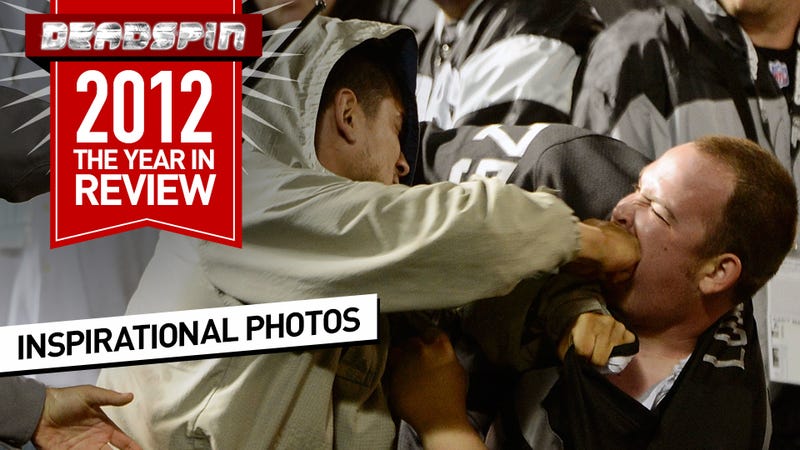 These photos, collected from the year in sports, will restore your faith in humanity, will make you say "awwwww," and you probably can't make it through them without crying.
Also there's lots of people getting hit in the face, like this Raiders fan. Click through for more, and add anything we missed below.
Hesitant champagne bukkake.

There's still a lot going on here.

Tom Brady could not fucking throw the ball and catch the ball at the same time.

LOOK AT LEBRON'S GODDAMN SMILE.