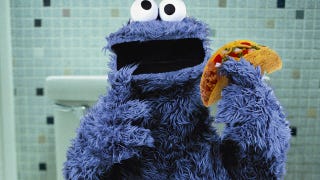 The Name of the Year Bracket has been released! Holy RexAchilles! That means it's time for Spencer Hall and I to formally go through the bracket in our annual Name of the Year podcast. You can listen here, or click the iTunes link to the show here. Quickly, let me take you through the top four seeds from each region:
Bulltron Regional
1. Monquarius Mungo
2. Courvoisier Winetavius Richardson
3. Joe Shortsleeve
4. Mercedes Bunz
Sithole Regional (NOTE: We considered this the weakest region.)
1. Atticus Disney
2. John Dough
3. Lola Porch
4. DeLorean Blow
Dragonwagon Regional
1. Stonegarden Grindlife
2. Taco B.M. Monster
3. Philander Moore
4. I'Tavius Mathers
Crotchtangle Regional
1. La'Peaches Pitts
2. Madz Negro
3. Spartacus Chino
4. Yu Arafuka
I will tell you that only two top-4 seeds advanced in Spencer's and my bracket. Such was the strength of this year's tournament, and an incredible testament to the NOTY seeding committee for putting together yet another astonishing list of real names. Who will be this year's Roy Spancake? Can there EVER be another Roy Spancake? Listen and find out.
Special thanks to Liberated Syndication for hosting us.