In response to the FBI's investigation into the black market that is college basketball recruiting, the NCAA's member schools and Board of Governors voted to convene what it's calling the "Commission on College Basketball." The group will be chaired by none other than Condoleezza Rice, the former Secretary of State who's already taken on a role in shaping college sports as a member of the College Football Playoff selection committee.
In the press release, NCAA president Mark Emmert said that Rice is being brought in to "work with me in examining critical aspects of a system that clearly is not working." Of course, in addressing the fact that college basketball is and has been broken since the NCAA decided to keep humping amateurism while attempting to strong arm its member schools over television deals in the 1980's, Emmert's analysis once again misses the mark by a country mile.
This much was made clear in his words and the NCAA's actions. In both the release and in a conversation with the New York Times's Marc Tracy, Emmert said that the NCAA and its members would be open to re-working the one-and-done system that college basketball programs have been forced to adapt to—a plan that would no doubt be a welcome change for those talented enough to make the jump from high school to the pros; it's also essentially sticking a band-aid on a broken arm.
Part of this is coming to better terms with the relationship between college basketball and professional basketball. We have a model at the N.C.A.A. that's predicated upon student wanting to be students — that they want to be college students, that they want to participate in a college experience, and they want to play college basketball — and their desire to play in the NBA is to subordinate that. A model that forces somebody to go to college who has no interest in being in college is fundamentally flawed. That means we've got to sit down with our partners in the NBA and talk about, 'What can or should this look like? And what advantage is to anybody in forcing someone to go do something they don't want to do? I'm not concerned about somebody who wants to go right into a professional sport. I mean, good for them. Creating a model where they have no choice in their minds but to come to a school and pretend to be a college student, that's pretty offensive to the basic model of higher education.
Emmert's statement notes he'd like to find a way for shoe companies to "support programs in a transparent way," and also touches on offering athletes potential access to agents, all before saying it's going to address whether it's got enough investigators on the ground to look into rule-breakers.

The whole system certainly needs to be looked at by a group that is actually interested in tinkering with things; the problem here is that this commission is almost absolutely going to look at the issues that plague college basketball from a pro-amateurism vantage point. The release, at surface level, issues interesting, hopeful plans—plans that will all fall far short of their intended outcome without a complete reshaping of the the amateurism model and the NCAA's bylaws. Specifically, Bylaw 12.01.1, the NCAA's general principle that melds amateurism to its core.
G/O Media may get a commission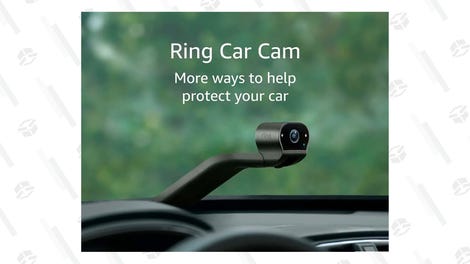 If you had any hope left that the commission will shirk the will of university presidents and athletic directors, that hope is shredded and discarded upon a quick glance at some of the names on said commission. The majority have long railed against paying the athletes their due:
You've got John Jenkins, the asshole Notre Dame president who has gone on the record to proudly say, "I don't think there's a compulsion or some demand of justice that we [pay players]."
John Thompson Jr., the Nike board member whose vise grip on Georgetown choked the life out of a program to the point that they've made exactly one tournament in the last four years.
Grant Hill, a former star college and NBA player that has since made a killing in the private business sector.
Mike Montgomery, who ran right up to the line of player abuse when he shoved a player on the sidelines when he was Cal head coach then defended it by pointing to the player's stats and essentially saying, "It worked didn't it?"
Kathryn Ruemmler, who was the longest tenured White House counsel under President Obama; she also encouraged him to tighten up on public records requests and dash transparency in the name of candid conversations.
Ohio State athletic director Gene Smith, who just two years ago went on the record with Biz Journal to say, "I don't believe our student-athletes should be paid. I believe we should give them the resources to help them grow. The majority aren't going pro and we have to help them grow and become leaders in society."
Former Florida athletic director James Foley, who told the Denver Post in 2006 that he is, "not in favor of stipends. Too many schools could not afford it. Your pay is you graduate from school. The players have a proper system in place to get help when needed."
Jeff Hathaway, the AD that was canned at UConn for not playing ball with boosters or Jim Calhoun and then hightailed it for Hofstra; more recently, he had arguably the worst first two months of any of the NCAA's spineless committee chairs, considering he was named Chair of the NCAA's Men's Basketball Oversight Committee in July.
Former Navy and San Antonio Spurs center and current venture capitalist David Robinson's presence on the commission is the sole beacon of hope, given he told Vice Sports that he doesn't think getting paid would have taken away from his studies and told CBS he thinks his son's spot on the Notre Dame football team was "a full-time job."
Emmert ended his release by writing the following:

We need to do right by student-athletes. I believe we can — and we must — find a way to protect the integrity of college sports by addressing both sides of the coin: fairness and opportunity for college athletes, coupled with the enforcement capability to hold accountable those who undermine the standards of our community.
If you skim that—hell, if you read it three times—it's exactly what the NCAA's member schools and its executives want. The university presidents, athletic directors, and coaches that actually make up the NCAA's dozens of committees and commissions and dictate the future of college sports are more than happy to see their mouthpiece, Emmert, issue a fluffy release like that leans on terms like "integrity" and "opportunity for college athletes" and "the standards of our community" instead of just outright saying "amateurism." It's the same tic used by politicians when they talk about "access to healthcare"—it's shifting the actual issue miles away while using language that intimates that the people with the power to initiate change are empathetic and want to see the status quo changed for the better. In fact, the status quo works just fine for them; the problem is everyone else is making a fuss now thanks to the pesky FBI.
Emmert wrote that the commission will convene in November and then deliver their findings in April. Perfect timing, too—the L.A. Times reported earlier today that more charges are coming for coaches in the coming weeks; anonymous sources told the Times that the initial arrests were the "tip of the iceberg," with another adding that the industry should expect "40-50" coaching vacancies by the spring.