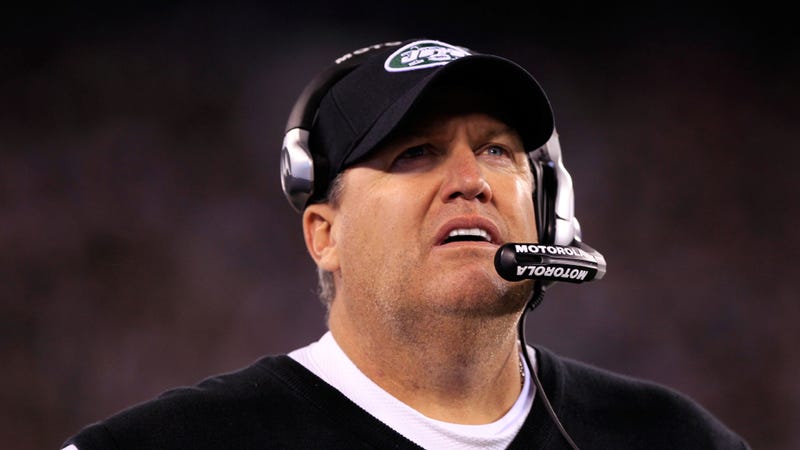 You'll recall that, after the Patriots beat up the Jets last Sunday, a fan suggested to Rex that Belichick was a better coach, and Ryan snapped. He apologized the next day.
But Roger Goodell doesn't care for your apologies. He wants money. Per ESPN New York:
he New York Jets' outspoken coach was hit with a $75,000 fine Monday by the NFL for cursing eight days ago at MetLife Stadium, the league announced. It's one of the largest fines in recent history for a head coach. That he was a repeat offender, no doubt, factored into the amount.

Ryan won't be disciplined by the team, which said from the outset that it was a league matter.
[...]
This wasn't Ryan's first hefty fine. In February 2010, during Super Bowl week in Miami, he was docked $50,000 by the Jets for making an obscene gesture at a fan at a mixed martial arts event. That, too, broke on the Internet, via a cell-phone camera.
Yeah, the internet sucks.
Rex Ryan fined $75K for yelling at fan [ESPN NY]