MEXICO CITY—Freedom Sports & Fun Bar is located in a neighborhood here called Del Valle, where many of the streets are named after American cities. Boston, Detroit, and Sacramento run east and west just outside the bar. But inside, the only city with any cachet is Pittsburgh, especially on Sundays in the fall, when the bar fills up with hundreds of locals, all members of Steeler Nation Mexico. They wear black and gold lucha libre masks, ponchos, and tattoos. They eat Steelers cupcakes. They wave "Toallas Terribles."
Futbol still rules Mexico, as it does the rest of the world, but in the eyes of many, football comes second. According to the NFL, a quarter of the 127 million people who live in Mexico are fans of el americano, with about six million described as "avid." Nearly a million Mexican children play American football. Clothing stores feature NFL merchandise alongside soccer apparel, and bars regularly devote their Sundays, Mondays, and now Thursdays to American football broadcasts. It's impossible to navigate Mexico City, where I moved early in the season, without encountering NFL posters showing screaming fans and charging running backs, marked with the league's Spanish-language slogan: "Esto es la NFL."
The league has tried to cultivate that popularity, just as its done around the world. In 2005, after a series of exhibition games, the first regular-season game played outside of the United States took place in Mexico City's Estadio Azteca: Arizona beat San Francisco in front of a still-NFL-record 103,467 fans. Last spring, Steelers players including James Harrison, Ryan Mundy, and Emmanuel Sanders hosted a pair training camps in Mexico City, drawing a combined 1,000 kids and adults, including the U.S. ambassador to Mexico, Earl Anthony Wayne.
Andrés Lezama, a spokesman for NFL Mexico, said that the league is considering Mexico as a place to replicate its United Kingdom marketing plan, which is anchored by a series of games at Wembley Stadium. When the NFL decided last year to continue the Wembley series, league commissioner Roger Goodell openly mused about the possibility of bringing a franchise to London. "Because of the outstanding support of our British fans, we are confident that hosting additional games in the UK will be well received and support our goal of bringing football to more fans in the UK and beyond," Goodell said.
G/O Media may get a commission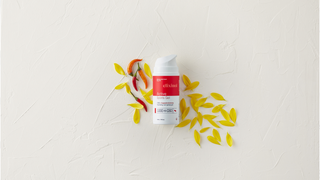 On an October Sunday at Freedom, Carlos Blanco, the president of Steeler Nation Mexico, stood beneath a large screen that was projecting a game between the Steelers and Washington Redskins. A broad-shouldered man with an equally broad voice, Blanco introduced himself to me initially as "Carlos Blanco, or Charlie White." His day job is with the Mexico City transit system, but the Steelers are his passion. At Freedom, he had a microphone in one hand and was offering live play-by-play in Spanish, marked with deliberate acts of cheerleading and occasional bursts of profanity. The more even-keeled American broadcast hummed softly in the background. "The broadcasts here in Mexico, with the Mexican announcers are very bad," he told me, during a break. "They talk about other things, and they play too many commercials. The American broadcast is essential right? They know the game of football."
Between plays, I spoke to Kam Rojano, a tiny woman wearing dangly Steelers earrings, and asked her why she was here rather than, say, on the other side of the bar with a small group watching Pumas and Club America, the two biggest soccer clubs in Mexico City. "The NFL has more soul, more teamwork," she said, before launching into a mini sermon about the values of Vince Lombardi. Her fluency was typical of the football fans I have met in Mexico, but her attachment to the sport's history surprised me. Rojano spoke like she believed in football as a force for moral good—the sort of attitude you might still find on high school fields in the United States but which otherwise has vanished from the land. This is a result of how the NFL has marketed itself in Mexico, as a stand-in for all of the best things about America. It is the NFL of NFL Films, not the NFL of Junior Seau, Ray Easterling, or Dave Duerson. The Steelers are a working-class triumph, not the team that employs Ben Roethlisberger; the Cowboys are a beloved tradition, not a gaudy disgrace. The NFL is extremely popular in Mexico, but it is not enough of a phenomenon that people use it as the staging ground for the cultural issues of the day, nor is it necessarily a cultural issue in and of itself. This is the NFL reduced to its essence—football and marketing.
Blanco had his own sermon, speaking of former coaches Chuck Noll and Bill Cowher as if they were demigods, and the team's longtime owners, the Rooney family, like they were gods without any qualification. He has been a Steelers fan since Super Bowl XIII, in 1979. He was 7 years old, and the Steelers won, capping a decade in which Pittsburgh had won four championships and successfully staked out territory in Mexico. Blanco suggested that perhaps the Steelers had become so popular in his country because of their blue-collar appeal. "We are that class of people, we work hard for our families, we are not millionaires," Blanco said. The NFL has a simpler explanation. The predilection toward Pittsburgh "is due in large part to the way football games were broadcast in the '70s," said Lezama, the spokesman. The networks broadcast exclusively Steelers and Cowboys games.
Blanco has led Steeler Nation Mexico for the group's entire existence, even organizing and guiding an annual trip to Pittsburgh for Mexican fans. They went just before Thanksgiving, and saw their team to lose 13-10 to the Ravens. But perhaps they found some consolation in being embraced by the Steelers organization, which invited the group for a behind the scenes tour of Heinz Field, and which continues to reach out to its Mexico City fans. When we spoke, Blanco repeatedly referred to the fact that Steeler Nation Mexico was an officially sanctioned club, He pointed to an important-looking plaque at the entrance to Freedom Sports & Fun Bar, then said hello to a wooly-bearded fan with a Steelers tattoo and a sleeveless t-shirt featuring the Steeler Nation Mexico logo. The logo is a silhouetted map of Mexico branded by the team's three-hypocycloid insignia.
"El black and gold es lo mío," Blanco said, as if the colors were too sacred to be translated. "Es lo mío."
Eric Nusbaum founded Pitchers & Poets and is a founder of The Classical. His work has appeared in Slate, The Billfold, GQ.com, TheAtlantic.com, and The Best American Sports Writing. He may one day tweet again @ericnus.