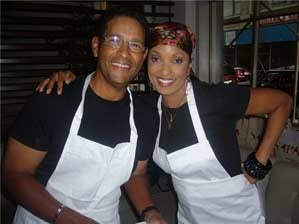 By now, you've seen the news that the NFL Network is being forced to simulcast its huge game Saturday night on CBS and NBC. (Apparently, Fox has something better to do.) We couldn't be more pleased, not just because we can, you know, actually watch one of the more important games of the year, but also because, finally, it's becoming clear that the NFL is losing its NFL Network battle.
The NFL has attempted to demand that cable networks carry their channel on their basic tier (like ESPN and ESPN2) rather than the sports tier (like ESPNews and Fox Soccer); the cable companies, quite understandably, have been hesitant. They're hesitant out of greed, of course, but also because the NFL Network is, despite the massiveness of the NFL, a niche network. And also because it has horrific production values and a lead broadcaster who appears never to have seen a football game before.
The NFL Network will have a ludicrous amount of non-game footage, but they had to cave, under governmental pressure, to simulcast the game. If the NFL Network eventually gives into a sports tier, and you have the network on cable next year, and the NFL loses its now two-year battle ... yesterday will be the day that war officially started being lost.