According to Kevin Arnovitz's motherlode on the Nuggets' front office, there's a good chance you know every bit as much about how an NBA contract works as the guys working there.
Story goes like this: Remember Kenneth Faried's originally-reported $60 million extension, and how it was weirdly walked back to a four-year, $52 million deal? That wasn't just cold feet. It was the Nuggets realizing that they fucked up and leaked a contract structure that wasn't allowed by the CBA:
"I'm not sure Tim can do the job," a league power broker, who has known Connelly for years, said. "He's the nicest guy you'll meet, but he's out of his depths, and you saw it with the [Kenneth] Faried mess."

The mess in question refers to the odd sequence of events during the finalization of Faried's four-year, $50 million extension completed in early October, a deal that was initially leaked by Denver, according to several sources, at five years and $60 million, only the terms of that deal didn't conform to the current collective bargaining agreement, which stipulates a team's "designated player" for a five-year extension must receive the maximum money.
This is funny! And apparently not the first time that it's happened:
More than one source close to the league's infrastructure has confirmed Faried wasn't the only proposed transaction by Denver that violated CBA 101 basics. One rival team executive said the Nuggets called to propose a trade that was obviously unkosher under league rules, something that rarely, if ever, happens because no general manager wants to betray ignorance of such a rudimentary part of the gig.
G/O Media may get a commission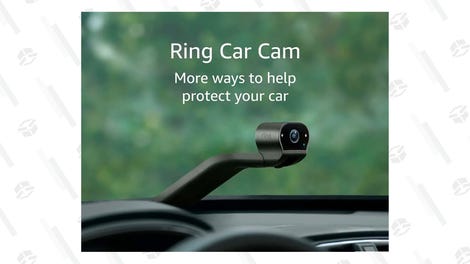 Arnovitz goes on to talk about the palace intrigue that brought first-time GM Tim Connelly and embattled coach Brian Shaw into power, but that's pretty neatly condensed in the passage explaining how everyone on the Nuggets hates Faried, so naturally they got bullied into giving him a max deal:
Faried was a fan favorite in Denver, but multiple sources with knowledge of the Nuggets' thinking maintain the team "isn't crazy about him," particularly Shaw. But with Faried's boffo showing last summer with Team USA and a loyal following in Denver, the media-conscious Nuggets caved, adding yet another imperfect 4-man to their lot.

"[Faried] is a helluva player and plays hard, but he isn't well liked [in the organization]," a league source said. "That gets glossed over. He says crazy s—-. He thinks he's the guy, and other guys take exception to his contract."
That last description is probably true of plenty of franchise guys, but those are franchise guys and not Kenneth Faried.
So to recap: The Nuggets front office 1. Does not like Kenneth Faried very much, 2. Gave Kenneth Faried a great big extension (that is basically fine within the bounds of the post-TV-money landscape but upset its locker room), 3. Fucked up how much it was allowed to pay him, and 4. Leaked its bad cocktail napkin math before double checking it. And for good measure, 5. this is commonplace and happens all the time in Denver.
But hey on the bright side, Gallo's back, sort of.
[ESPN]