This was a minor blip for most of us not fully entrenched in the sports media universe, but the departure of ESPN's Senior VP of Programming and Acquisitions, Len DeLuca, to "pursue other opportunities" last fall was a little surprising.
Less surprising is that DeLuca, like many of his ESPN colleagues, was caught up in a spot of horndoggery of his own. This was not mentioned in Sports Business Journal's report:
Longtime ESPN programming exec LEN DELUCA has left the company after 14 years. His last day was Tuesday. ESPN's Senior VP/Programming & Acquisitions, DeLuca said he decided to leave ESPN to pursue entrepreneurial opportunities. "I couldn't pursue these opportunities and do my job at ESPN," DeLuca said. "It was the right time for me to make the jump and go." DeLuca said he had been thinking about leaving ESPN since the summer and had several conversations with his boss, Exec VP/Programming & Acquisitions JOHN WILDHACK about it since then. "I'm thirsty for new challenges," DeLuca said. DeLuca oversaw tennis on ESPN and ABC. He said it is the right time to leave ESPN, coming off a 10-year extension he signed to carry the Australian Open, plus a U.S. Open that saw ESPN2 carry the rain-delayed men's finals. DeLuca had been with ESPN since '96. He previously worked with CBS Sports from '80-96.
Yes, he is thirsty for new challenges, old Len is. But it wasn't entirely his decision to take on those new challenges. No, you see, according to sources, Len was having an indiscreet affair for quite some time, supposedly with someone within the Disney family. That might've been fine had Len not been caught by a nighttime security guard boning this person in a locked office. And, of course, this got back to the Bristol Fuck Police, and they took swift action.
So Len wrote his farewell letter and sought to lap from someone else's bowl. Mr. DeLuca did not return an email or a phone call asking for comment, and ESPN also issued a breezy "no comment" on this matter. ESPN also seemed puzzled as to why we took so long to get this out there. Things happened.
G/O Media may get a commission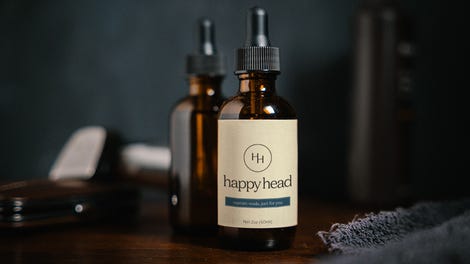 If anything, it shows that ESPN is doing its best to live up to George Bodenheimer's please-stop-being-so-handsy-at-work memo and is ridding itself of people who might be a little too brazen in defying company policy. You know, like our old friend Erik Kuselias, whose contract was not renewed and who moved on to the Golf Channel. Not many people in Bristol were sad to see him leave.