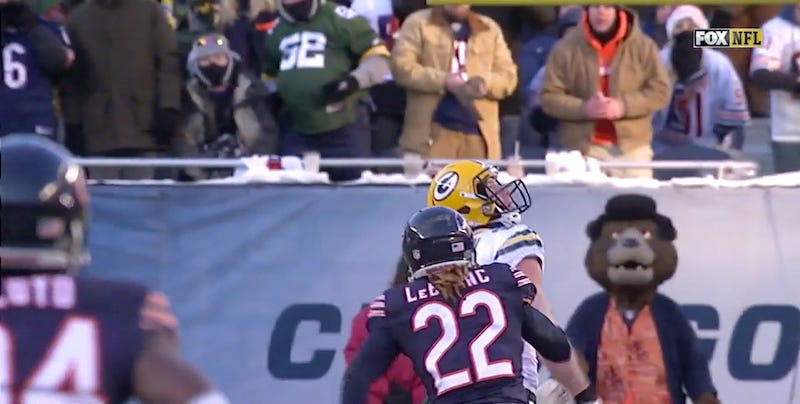 The Chicago Bears have won three games this season, and they looked to reclaim a little bit of their dignity by possibly upsetting the Green Bay Packers in overtime after they scored 17 points in the fourth quarter to tie today's game with a minute and change. Aaron Rodgers and his teammates had a different idea.

On third and 11, the Packers QB had a comfortable pocket, saw Jordy Nelson deep, and chucked it for a 60-yard gain:
After the offense stopped the clock, Mason Crosby made the easy kick:
With the Lions and Vikings losing today, the Packers needed the victory to push a little closer to the top of the NFC North. The Bears will have to find their meaningless but encouraging win another week.