Outlined against a blue-gray January sky, the Lone Horseman will ride again.
In a wellorchestrated moment that makes Jimmy Chitwood look like an Amway salesman, Florida Gator quarterback Tim Tebow took the stage on his home field yesterday, to celebrate his team's second national championship in three years. In front of a crowd of 42,000 of the Gator faithful, he thanked his school, he thanked his coach, he thanked the fans, and he thanked his god. Then after, saying good bye and walking toward the edge of his stage, he turned back to the flock and said the words they wanted to hear. "I shall return."
Yes, for three years Tebowmania has slowly engulfed the college football landscape and his decision to return for his senior season only turns the volume up past 11. The team that was one blocked PAT from an undefeated season, could return as many 19 starters. Tebow, easily the most recognized player in college sports right now, would be playing for a second Heisman (again.) A full season of "greatest player ever" and "greatest team ever," awaits. Just read this one paragraph, to a get taste of what's ahead.
Those muscles listed in press guides, all 240 pounds of them, they can, in fact, hang heavily on a man. He seemed almost weighed down by the bulk of his physique. The toll his perfectly tuned body had taken in 3 1/2 hours against Oklahoma was clear from the red burns on the right shoulder where he wore an ice pack for almost an hour.
No, that's not a Penthouse letter. "Superman" had been bruised. He feels pain. He gets tired. Not that he ever rests, of course. He has too much determination, too much fighting spirit, too much leadership, to ever stop moving and let down his teammates. Or worse, himself. And the media loves him for it.
The people who don't love him for it are the fans who root for teams that aren't Florida. One of our commenters said it best, declaring that all the fawning praise had made him hate a missionary. I'm sure Tim Tebow is a great guy, who has done a lot of good things. And it is rare to see a player thank God in his post-game speeches and actually believe that he means it. But so have a lot of other guys who haven't perfected the jump pass. The praise of Tebow has reached embarrassing, head scratching proportions. The way this is going, he'll soon be bigger than his hero, Jesus.
G/O Media may get a commission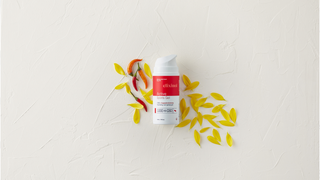 The sad thing is that this is as good as it gets for Tim Tebow. His pro prospects fall just north of Eric Crouch's so leaving school was not much of an option. And the circus of next fall will be more than maybe even his humble shoulders can stand. Yet, the legend will continue to grow. The praise will continue to fall. And the blood will continue to boil. All that anger gets dumped on him, even though it's really anger at the myth makers and the jort wearers. But Christ, you know it ain't easy.
I don't need to tell you where Gator backer Dan Shanoff stands on the matter, and I won't quibble with him beyond pointing out that "most decorated" does not necessarily mean "best." (Who is arguing for Archie Griffin as the best running back of all-time?) But Shanoff is correct that anything less than 14-0 will be considered a failure for Tebow and his Gators next year. Given their schedule, that seems highly likely, but the pressure may just cause some to crack.
And by "some," I mean "all of us."
Superman Tebow is human after all [Palm Beach Post]
Shanoff's W.U.C.: 2009 The Year Of Tebow [Dan Shanoff]
[Picture via Cajun Boy via Nicholas Carlson]