The Patriots needed creativity to beat the Ravens last night. Julian Edelman showed he could throw a deep ball better than Tom Brady on a trick-play touchdown bomb to Danny Amendola, but New England also ran a few plays that mixed up eligible receivers. Those formations were totally legal, but Baltimore coach John Harbaugh was peeved, calling them "deceptive" and "an illegal type of thing."
To understand why Harbaugh was angry, let's look at one of the Patriots' plays in question, from the third quarter. It looks like a regular empty-backfield shotgun formation, but tight end Michael Hoomanawanui's actually lined up at left tackle. (It's hard to see, but trust me.) Running back Shane Vereen is lined up on the right, and declared himself an ineligible receiver before the play.
Now, after the ball's snapped:
G/O Media may get a commission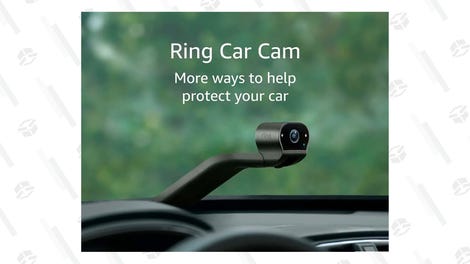 Vereen runs backwards, because as a declared ineligible receiver, he cannot catch the ball unless it's a backward pass. The Ravens knew this before the play, but were so conditioned to seeing Vereen on screens or passes in the flat. (Vereen also keeps his hands up to sell it.) That's why linebacker C.J. Mosley gives him distance but still plays over him in zone. While this is happening, Hoomanawanui streaks in an ideal matchup and gets rewarded. You can see another example—which ends in another gain for Hoomanawanui—in the video here. The Patriots ran three of these plays, and they all ended in receptions.
The NFL already made their declaration, but the Patriots weren't doing anything wrong. Harbaugh's more specific complaint was that the officials weren't giving the Ravens enough time to figure out who was ineligible, but it appeared to be audible for everyone at Gillette Stadium.
Photo: AP