From the booby-centric miscreants over at Busted Coverage comes another time-wasting exercise that guarantees you will spend an unhealthy amount of time anaylzing teenage girls on the internet. The New England Patriots announced their 2008 cheerleading squad and one of the newest members is current Methuen high school student Rebecca Lucas. Even though her hometown paper interviewed her, it did not provide a photo. And, as BC notes, the Patriots have yet to give her cheerleading profile the requisite visual accompaniment.(UPDATED with pic after jump)
What is a cubicle drone stifling an uncomfortable engorgement to do when the search for "Patriots 18-year-old Cheerleader" proves futile? Well, you can start by scouring the photos of her high school team and then try to find similar, identifying body parts.
This could take a while. First person to identify Rebecca Lucas wins an autographed copy of Chicken Soup For The Golfer's Soul and, of course, the purifying shame that comes out of such a scuzzbuckety endeavor.
*Thanks to the anonymous Deadspin reader who sent in this photo of young Becca Lucas. You are doing God's dirty work.
G/O Media may get a commission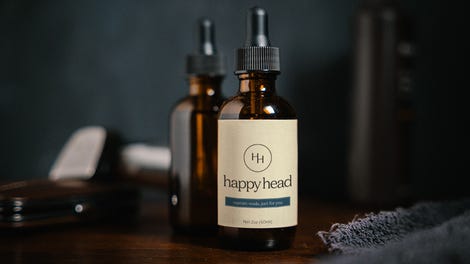 ** And, of course, the well-oiled men at With Leather have come up with the requisite bikini photo. A sticky film crawls across the internet as this story unfolds....
Bareley Legal NE Patriot Cheerleader Makes Team [Busted Coverage]