In the 1994 comedy The Mask, a shy bank clerk named Stanley Ipkiss (played by Jim Carrey) is plagued with the burden and the blessing of discovering an ancient mask containing the spirit of the ancient Norse god, Loki. Under the spell of the mask, Ipkiss, an otherwise meek man who has trouble with women, transforms into a casanova draped in an array of loud zoot suits. He can rob banks, invent cool catchphrases, and charm singer Tina Carlyle (played by Cameron Diaz). In 1995, the film was nominated for a special effects Academy Award for the creation of the mask itself, which in following years would become the de facto Halloween costume for middle-school boys who, to our great fortune, were born before the age of Reddit.
If I had to guess, I'd say it's been about 20 years since I last saw The Mask, save for the few snippets I caught by accident on hotel TVs, and it was unlikely that I'd ever have actively made the decision to watch The Mask again. But if, last night at 8 p.m., some ancient sorcerer with a ruby-encrusted staff had crashed through my living room window to declare that I must choose between watching The Mask every single day for the rest of my life (which, through the miracle of modern medicine, will be at least another 150 years), or just one more two-hour episode of Dancing with the Stars with the Athletes, dear reader, I'd choose The Mask.
Somebody … stop this.
Monday's third and penultimate episode of the athletes' season of Dancing with the Stars was more surprising than when Jim Carrey pulled out of The Mask 2, indefinitely postponing its production and subsequently awarding $5,000 to a 12-year-old kid who had won a contest to appear as an extra in the sequel that would never be made. If you haven't, for some reason (???), been religiously tuning into this show every week like I have, here is what you missed.
Well, Lance Bass, for one. A detail I haven't quite figured out, and perhaps would understand better if I had watched this show at least once prior to three weeks ago, is that the audience for the live (yes, LIVE) tapings of Dancing with the Stars is partially made up of former competitors on Dancing with the Stars. That would be reasonable, I guess, if the competitors were shy bank tellers who blend more naturally into the scenery, and/or if Tom Bergeron or Erin Andrews ever once acknowledged that there were "stars" in the crowd, too. But they aren't and they don't, so in the first episode of this season, I truly thought I was hallucinating when I spotted Babyface clapping along happily to each dance number. Last night, I was certain I caught that signature T.O. shit-eating grin in the wings, plus the highlighted tips of former pop star Lance Bass. How is it that I have better things to do than Lance Bass and Terrell Owens haha ;)?
This recap is more than half finished and I haven't said one thing about the dancing, which is as unforgivable as doing a little kick quarter-lift in place of a bumpety scoop while sashaying the mister-mister, so onto my bona fide expert analysis of the "D" in DWTS. Six pairs remained as of last night—Adam Rippon, Mirai Nagasu, Josh Norman, Jennie Finch Daigle, Tonya Harding, and Chris Mazdzer—and only one can take home the coveted Mirrorball Trophy™. All, however, will be welcome to join—and be roundly ignored in—the live studio audience of Dancing with the Stars into perpetuity. Take your pick.
G/O Media may get a commission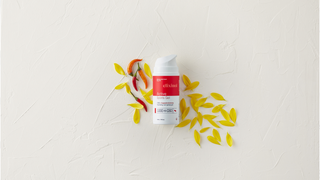 The theme of the third episode of DWTSWTA was "MVPs," which meant every athlete was allowed to dedicate their dance to a person in their life who wasn't too embarrassed to disassociate with them after they decided to join the cast of DWTSWTA. For Rippon, Nagasu, and Mazdzer, that was mom. For Harding, it was dad. Norman chose his four brothers, and Finch Daigle, her husband, Casey. The real MVP of the show, in my opinion, was Casey, who, in a pre-taped interview on the family's ranch, remarked to his wife with the straightest of faces, "You're the MVP of my life and our kids' lives." In tribute to Casey, Finch Daigle danced an extremely dramatic waltz to Tim McGraw and Faith Hill's new single that is legit I'm not even kidding for real called ... "The Time of Our Life."
Sadly, Finch Daigle and partner Keo Motsepe were eliminated last night, but at least we all know that they had the time of their life.
Nothing says live reality dance competition like Tom Bergeron breaking the fourth wall (or Tonya Harding crying), and on this third episode, you could tell that the pressure of filming live television in such a chaotic atmosphere is, to Bergeron, the opposite of "S-s-s-s-s-s-mokin'!" After Mazdzer danced a Gene Kelly-esque number (lotta hats) with partner Witney Carson and a cameo from his mom, the team's score did not appear on the jumbotron that hangs perilously above the ballroom. "How much are we paying for this thing?" Bergeron said, to no one in particular. Tom, I might ask you the same question.
Adam Rippon and Jenna Johnson danced like birds. Tonya Harding danced to "See You Again," a song originally written in tribute to the late star of the Fast and Furious movie franchise, Paul Walker. Josh Norman's four brothers surprised Norman on stage at the end of his dance. One of them, after seeing Norman and partner Sharna Burgess rehearse, said, "Maximum respect." I have to agree.
Oh, and yeah, former DWTS competitor Von Miller was on this episode to... uh? You know, it was unclear.
Back to the surprises. With only one episode to go, we learned about ballroom dance battles, where—I shit you not—two pairs dance on separate sides of the ballroom at the very same time. Have you ever tried to watch NFL Red Zone? It's like that, except instead of 16 different touchdowns happening at once, you've got two dancers and two athletes flailing about with the energy of the kids who got to be extras in the surprise birthday party scene from Mrs. Doubtfire. It's party time! p-a-r-t—y? Because I gotta! (The Mask, 1994)
To prove that a dance battle between two of the pairs was a close call, judge Carrie Ann Inaba (literally) yanked a precious hair from her head and waved it around. She reassured the audience and Lance Bass that the hair she had just torn out from sheer excitement was actually a hair from a weave, but my theory is that the hair was real and Inaba was just trying to feel alive again. In another moment of manic hysteria, judge Bruno Tonioli removed his shirt and tie until his bare chest was on full view. This show features a lot of shirtless men, but never ones with such frightful sunburns and never in front of Von Miller, who looked very uncomfortable.
Did I mention that David Ross was a guest judge on last night's episode? Well, he was. And he had a real oopsy-daisy when he accidentally held up the wrong paddle to announce his choice of winner for the dance battle, after having written down the other pair. Bergeron, pressing his finger up to his earpiece, gravely reported this fact to the live studio audience and T.O. It was like the 2017 Oscars were happening all over again.
With only moments to go before whatever other show was set to come on after this, Erin Andrews shouted at the stage of now-eliminated contestants (Nagasu, Finch Daigle, and Mazdzer), "We've got 20 seconds! We need you down here!" Bergeron, more resigned to his fate than Andrews, turned his face toward the camera and said to the producers and whoever would listen, "Just keep scrolling. We're running out of time."
You said it, Tom.
Best Von Miller
Von Miller
Moment I Felt Real Joy
After getting a pep talk from Von Miller over FaceTime, Norman says of their friendship, "We're in a fraternity of brothers in the National Football League." I love you, Josh Norman.
Most Cutting Erin Andrews Ad Lib
To Mirai Nagasu's dance partner, Alan Bersten, "Again, you are sweating profusely. Can someone please get him a towel?"
Most Confusing Erin Andrews Ad Lib
To Adam Rippon, who didn't appear to be crying at all, "What is going on with your eyes?"
Number of Times It Has Been Beaten Into Us That This Show Is Really All About Tonya Harding's Redemption
Too many to count.
Would I watch this show again?
If you're an ancient sorcerer wielding a ruby-encrusted staff, please, I'm begging you—anything but this.