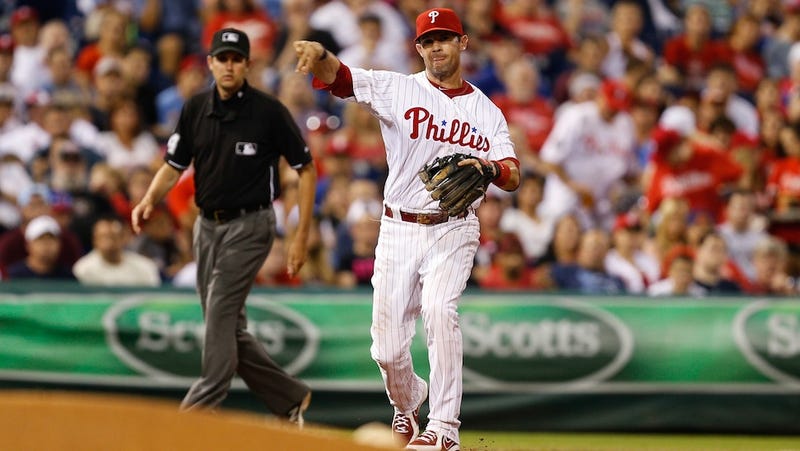 The Phillies are going to trade Michael Young by tomorrow's deadline; they have to. They're going nowhere, they just called up their third baseman of the future and Young, a free agent to be, could bring a midlevel prospect in return. There's only one problem: according to a report, Young just slit the throat of any leverage the Phillies might have had.
Ken Rosenthal reports that Young will only waive his no-trade clause if he's traded back to the Rangers, where he spent his entire career before coming to Philadelphia this past winter. That would eliminate bidding from the Red Sox and any other team reported to be in on Young, leaving the Phillies with two choices—take what the Rangers offer, or get nothing.
This is the danger of a no-trade clause, especially one for a player who loves Texas, and left his family there when he was sent to the Phillies. Young already had a partial no-trade clause, but Ruben Amaro agreed to give him veto power over any moves in exchange for okaying the trade to Philadelphia.