When details got out about the Pittsburgh Pirates putting prospects at their fall instructional league through Navy SEALs-type training last month, it was easy to point and laugh. That pointing and laughing was made even easier because, around the same time the SEALs regimen was being reported, an email leaked in which Pirates assistant GM Kyle Stark exhorted the organization's minor-league managers and coaches with some weird nonsense about hippies, boy scouts, Hells Angels, and Crazy Horse. But all that laughter seemed certain to subside: The SEALs training lasted just three days, after which the prospects presumably went back to learning how to run the bases and execute a bunt.
Today, however, Pittsburgh Tribune-Review columnist Dejan Kovacevic brings us additional details about an entirely different "Hell Week" for prospects. Every day from Oct. 14 until last Friday, players were loudly greeted at their dorm rooms around midnight, given 20 minutes to dress, and sent on a two-hour scavenger hunt. They then were roused from their sleep at 5 a.m. to go on a two-mile run that was "followed by relay races in which they ran back and forth filling garbage cans with sand." The final day included 5 a.m. sliding drills under a lamp in a still-dark stadium. Bizarre, yes, but it all seemed harmless, at least until this:
Gregory Polanco is one of the Pirates' top five prospects. He's a 21-year-old, 6-foot-4 outfielder who was named Most Outstanding Prospect in the Single-A South Atlantic League after batting .325 with 16 home runs, 85 RBI and 40 steals for West Virginia.

The kid can do it all, but that apparently isn't enough.

Polanco's ankle was sprained in mid-August, and it cost him most of his final month of play. But the Pirates still saw fit to have him participate in that first day with the SEALS last month, and as you might guess, the ankle was reinjured.

Worse than before.

It happened during a drill in which Polanco sprinted across the outfield, through an above-ground pool of ice water, then leaped into a sand pit.
Uh oh. Having a prospect get hurt during ordinary drills is an occupational hazard. To have it happen under circumstances like that is far more problematic. But that's when Kovacevic says the Pirates took things a step further:
I know this because I asked Polanco himself. Through an interpreter, he described it in vivid detail.

I know this because a pitcher in his drill group independently described it the same way.

But sadly, I wouldn't have known this if I had relied solely on the Pirates' word.

When I initially asked the team two weeks ago about Polanco, this was the emailed reply from baseball operations—no name assigned—through a team spokesman: "Polanco was NOT injured during that workout. He actually injured his ankle during the season. He opted out of those workouts, as he has continued to battle swelling but no pain."
G/O Media may get a commission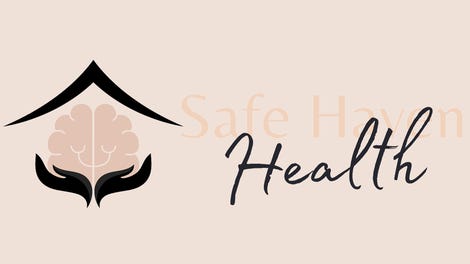 Addiction counseling
Safe Haven Health
In other words, they lied. Probably because they thought they could, probably because they never thought Kovacevic would get a hold of the interpreter, let alone another player who also took part in the exercise. But it doesn't end there. Kovacevic has made it clear that after he first wrote about the Navy SEALs bit last month, team employees began approaching him left and right to rip both Stark and Stark's boss, GM Neal Huntington. Which clearly speaks to a larger problem that was further laid bare when team president Frank Coonelly said there would be no changes at the top of the organization this offseason, only to have owner Bob Nutting say just one day later that "[e]very area of the organization should, must and will be reviewed."
After 20 years of losing, the Pirates keep finding new ways to fail.
Kovacevic: Hoka Hey! Why change a thing? [Pittsburgh Tribune-Review]