The NHL Closer is written by Greg Wyshynski, of FanHouse and The Fourth Period. He is also the author of Glow Pucks And 10-Cent Beer.
What a gratifying night of pucking. Nashville pulls off a Frank Wycheck-level miracle. The Capitals win their first playoff game since 2003. The Oilers are dead, Ottawa's shitting the bed, and I'd give Zach Parise a hug if it weren't journalistically and heterosexually irresponsible. But sir, nobody worries about upsetting Vancouver. And that's because Canucks don't pull people's arms out of their sockets when they lose. Colorado is known to do that. I'd suggest a new strategy, R2: Let the Wolski win.
I wouldn't call this an official prediction, but rather a conclusion drawn from empirical evidence: If Peter Forsberg is healthy, Colorado will win the Western Conference. The Avs are now 7-1 when the Puck Messiah is in the lineup; the problem is that he's so damn porcelain at this point in his career that he may never play five consecutive games again. Floppa had the clincher in last night's 4-2 win in Vancouver, scoring his first goal since giving up a life of sipping chilled Svedka in a Swedish mountain spa for the chance to give old man Sakic one more ring. But it was the one-two cock-punch of Milan Hejduk's goal — thanks to a little unpunished Paul Stastny interference on Luongo — followed by Wojtek Wolski's game-winner 35 seconds later that killed the Canucks and clinched a playoff berth for the Avs. Vancouver's toast if it keeps making the mistakes it made against Colorado; and if they do, the Canucks might discover their fans can talk shit on their local boys as well as they do on the visitors.
To Catch the Predators. Nashville moved into the eight seed with a miraculous 4-3 overtime win in St. Louis last night. Dan Ellis, the team's backbone in goal for most of its run this year, was chased by three fairly soft Blues goals in the first period. Deposed starter Chris Mason comes in and it's Stonewall Jackson time - 10 saves on 10 shots, allowing Jordin Tootoo and Vernon Fiddler to complete a comeback to tie the game, and then some guy named Rich Peverley to net the game-winner in OT. Peverley's got 44 NHL games under his belt and has played most of the season, but honestly I don't think I've ever typed his name before. All I know is that he's from a place in Ontario named Guelph, which I believe is the sound you make when you violently belch with a mouthful of mashed potatoes.
G/O Media may get a commission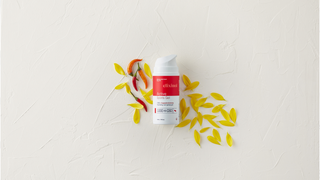 Nashville did catch a mighty big break last night, as Jay McKee appeared to have put the Blues back on top after Fiddler's game-tying goal but it was waived off due to goalie interference. I've made it no secret that I'd rather not see Nashville make the postseason cut, but last night's effort had me thinking otherwise. Although, in the end, Rachel from HLOG said it best: "They're the team that everyone wants to hate and root against because that just seems like the right thing to do."
Nothing I Can Say Will Capture the Utter Hysteria in Ottawa Over Losing 3-0 to Montreal and Being Just Two Points Ahead of the No. 9 Seed with Two Games Left, So Take It Away Ottawa Sun:
I Saw Red. I saw a lot of things at the Caps game last night. I saw a guy try to sneak a beer into the game by pouring it into a (clear) Gatorade bottle, making it appear as though he was trying to smuggle his own urine through the turnstile. I saw Washington unleash the fury on a Carolina team that couldn't answer the bell: A 4-1 win that tied the Caps with the Hurricanes with 90 points but still left them one win behind with two games left (against Tampa Bay and Florida, for both teams). It was the franchise's most important game in five years, so I saw Caps players throwing their bodies around like never before — who knew Semin could be so coarse? I heard 18,000 fans dressed in red chanting "M-V-P!" when Ovechkin scored his 63rd goal of the season to ice the game and tie Luc Robitaille's season record for a left-winger; and then I saw that silly bastard watch himself on the Jumbotron has his raised his left glove several times to encourage the chants to get louder. It was one of those nights where you couldn't even conceive of the Capitals missing the playoffs with just two games left — even if the numbers tell a different story.
In Other Life-Altering Action Last Night. Zach Parise didn't realize that the Devils still needed to win in overtime to clinch a playoff spot. So it's a good thing he scored, and they did. Also good: I can stop making 2007 New York Mets analogies to the Devils, and start worrying about the Rangers in the first round. ... Florida beat Atlanta in a game that meant nothing. But more importantly: Did you know there's a guy named Jordan LaVallee-Smotherman playing for the Thrash? That's either the greatest Tom Wolfe character or soap opera vixen not yet conceived. ... More positive thinking in the Buffalo media after the Sabres stayed alive with a 4-3 win over the Leafs: "You can bet the house, the car, the kids and the dog that Daniel Briere will come through for Philadelphia in a victory tonight over Pittsburgh." ... Sharks 5, Kings 2; did you know Sharks games are bumping Golden State Warriors games on cable? ... Finally, a solemn farewell to the Oilers, as "Operation Cock-Tease" closes its Edmonton offices. And who else better than Calgary to end their season with a 3-2 victory last night? It's like having that neighbor (sorry...neighbour) that never returns your lawnmower smother you with a pillow. I don't think these teams like each other very much...
Puck Headlines
* Evidently, Puck That Hit has once again extended its "Who Has the Hottest Ice Girls?" contest. Ottawa's Ice Crew is only 2,230 votes behind poll-leading Chicago ... because they only have 66 votes. Poor ladies...and gentlemen. [Puck That Hit]
* Sidney Crosby is Gretzky-like in a lot of ways. Except for that whole goal-scoring thing. [TSN]
* Is fan-on-fan violence inspired by NHL brutality? "It's like suggesting NASCAR fans are reduced to speeding or reckless driving —it's utterly ridiculous." [Calgary Sun]
* You know when April Fools jokes aren't funny? When you really, really wish they aren't jokes. [NHL Tournament of Logos]
* Finally, that Vesa Toskala is one snappy dresser. "I like to go shopping and buy some nice clothing." You and me both, kiddo.