The enduring memory of this weekend's Premier League action—from Leicester flirting with disaster against Norwich before pulling it out late on Saturday, to Tottenham and Arsenal struggling to keep their own title hopes alive against Swansea and Manchester United, respectively—is just how stupidly fun this race to the Premier League's summit has become.
Coming into the weekend, Leicester, Arsenal, and Tottenham had consolidated themselves as the three title contenders, with the Gunners as slight favorites but with razor-thin margins all around. Arsenal's last-gasp win over Leicester City two weeks ago felt like a potential title-decider, but with only 12 matches left in the season and three points separating the three hopefuls, every remaining game would have the air of a playoff; every loss or draw could be fatal, and every win potentially determinative.
The heft of these stakes was evident in each of the favorites' matches this weekend. Leicester kicked things off, welcoming relegation-threatened Norwich into their stadium. On paper, it looked an easy win for the Foxes. In reality, the Canaries came into the game with the perfect game plan to suffocate Leicester's preferred counterattacking strategy, and went almost the entire 90 minutes without giving an inch.
Almost being the operative word, there. Norwich's strategy of allowing Leicester possession of the ball, a tactic Leicester generally like to use against their own opponents in order to hit them on the counter attack, worked to perfection for the vast majority of the match.
G/O Media may get a commission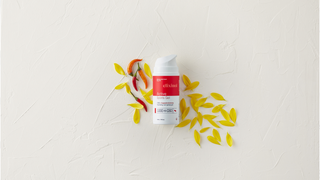 Late on, though, both teams started opening up in search of a winner. Knowing how crucial the three points available were, and how potentially debilitating a draw would be, Leicester began throwing numbers forward whenever they got the ball. In the 89th minute, a Marc Albrighton cross snuck all the way past the front of the goal and into the path of the Leonardo Ulloa at the back post for a tap-in, rescuing Leicester right at the death. A true championship squad has to find ways to win games when it's not at its best, and if Leicester do somehow hold onto their top spot in the league for the remainder of the season, matches like this one will have made all the difference.
The headlining match of the weekend saw a somewhat chastened Arsenal visit a newly-inspired Manchester United team. Arsenal were predictably thumped by Barcelona in the Champions League, while Man U had just put on a show in the Europa League, thanks to a brilliant and mean-spirited Memphis Depay performance and an out-of-nowhere brace from teen stopgap starter, Marcus Rashford. Arsenal wanted to put their midweek result behind them while United sought to build on theirs, and the respective starting lineups—the Gunners at pretty much full strength and United featuring a handful of academy neophytes—favored the former.
Instead, Rashford gave an encore performance of his Europa League debut, scoring another two goals, while Depay continued his mini-renaissance after getting more run with the team and freedom to direct the attack in Wayne Rooney's and Anthony Martial's absences. United won, 3-2.
In a vacuum, losing away at Old Trafford isn't all that big of a deal. But losing to this United team—one that has been embarrassingly mediocre all year, that's had to rely on a whole bunch of kids due to their massive injury list, and is lead by a lame-duck manager—is not at all a good look. Arsenal really should've won this game. The loss itself in no way eliminates the Gunners from title contention, but it does take a big chunk out of the advantage they'd won in the Leicester match. With the North London Derby coming this weekend, Arsenal really do look on the cusp of Arsenaling their season in the most Arsenal way possible. Fingers crossed!
That brings us to the other half of the North London Derby. It's hard to find much more to say about Tottenham than what we've already said. They are incredibly young, fun, and good, with a legitimate chance to win the whole thing. Yesterday's game, played at the same time as Arsenal-Man U, upped Spurs' odds for ultimate victory. Like Leicester, Tottenham had to battle for the points, facing a Swansea team that opened the scoring about 20 minutes into the match. But battle they did, and a Nacer Chadli goal in the 70th minute plus Danny Rose's in the 77th gave them the winning margin.
What all of this results in is Leicester with 56 points in first, Tottenham two behind them with 54, and Arsenal trailing a little further back with 51. Or, statistically, a virtual dead heat:
More immediately, this means every game each of these three play has to be treated like a final. There's still a little over a quarter of the season left to play, during which these three are almost certain to drop points in multiple matches, which in turn will mean the balance of power will continue to seesaw wildly. Every individual match could wind up being the difference between first place and third, between the joy of the Premier League trophy and the agony of falling just short.
You can tell that Leicester, Tottenham, and Arsenal carry with them the weight of the title into in each game, as evidenced by their hunger for victories and panic when in losing positions. It's going to be fascinating seeing which of these three relative underdogs, none of which are accustomed to having a real chance to win the EPL trophy this late into the season, will ultimately come out on top. As this weekend showed, however, even more fun than the final reveal will be the process of getting there.
Photo via Getty
---
Contact the author at billy@deadspin.com.