Friday night's Bears-Raiders preseason game produced some strong evidence that the Raiders will most likely end up in the AFC West basement this season as Chicago took at 27-3 lead at halftime. Backup quarterback Terrelle Pryor, however, was one bright spot for Oakland.
Starting quarterback Matt Flynn had a dogshit game, going three-and-out on three of his drives and getting intercepted twice. Flynn threw six pass attempts, completing three for 19 yards. (It's still baffling that the Seahawks convinced the Raiders to give up a fifth-round pick for him.) Pryor entered the game about halfway through the second quarter, and although he too went three and out on his first drive, his game significantly improved from there.
With one minute left before halftime, Pryor started at Oakland's 20 and manufactured a 40-yard drive. Sebastian Janikowski kicked a 58-yard field goal and broke up the shutout. It got better from there, though. In the Raiders' first drive of the second half, Pryor—with the help of an unnecessary roughness penalty by the Bears—was able to give his team its first touchdown of the night, scrambling and running for a fantastic 25-yard score. On each of Pryor's three drives in the third quarter, the Raiders came away with points.
Now, this comes with a couple caveats: Pryor wasn't exactly going up against the Bears' top players, and Flynn was admittedly decent in the second preseason game against the Saints, making 12 of 16 pass attempts for 124 yards and a touchdown. But the other parts of the offense—specifically, how shitty they are—give Pryor an argument to start.
Pryor shouldn't win the job over Flynn just because he can run, but it gives him an advantage. He scrambled appropriately when the pocket collapsed. The offensive line doesn't look good this season, especially with starting left tackle Jared Veldheer, arguably the best lineman on the team, absent indefinitely after tearing his tricep. Pryor's mobility would let him adapt to that; Flynn's wouldn't. His accuracy on short and mid-range throws looked excellent. See 0:27 of the video above—even in instances when Pryor needed to take off, he still found Rod Streater downfield for the optimal gain.
G/O Media may get a commission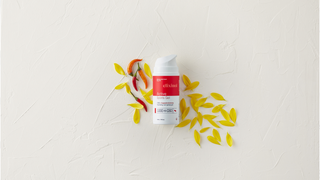 It's obviously only one game, but Pryor's play against the Bears should at least give him stronger consideration as the starter under center. The Raiders close out the preseason against the Seahawks, and if Pryor keeps displaying accuracy and knowledge of when to extend a play with his feet, he should start. It's difficult to see the Raiders sniffing the playoffs this season, but if they could add a spark to the offense as the cycle of rebuilding continues, why wouldn't they?