Cowboys 31, Skins 16: Despite the "moral victory" last week, Dallas sought an actual victory against Washington. The Cowboys still found a way to manufacture pressure on Robert Griffin III, keeping him uncomfortable even though pass-rushers DeMarcus Ware and Jason Hatcher were injured over the course of the game.

Dallas received the ball first and churned out a six-minute drive ending with a DeMarco Murray TD run to take a 7-0 lead. Washington responded with a seven-minute drive, but could only muster a Kai Forbath field goal. The Skins' inability to find the end zone hurt them early, while the Cowboys took advantage of their possessions.
Punt return! Dwayne Harris sprinted 86 yards to give Dallas a 14-3 lead. That would take a little pressure off of the Cowboys offense, hopefully.
G/O Media may get a commission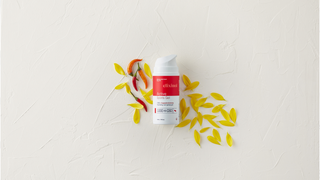 A flag was thrown on the play, but it turned out to be bad news for Washington. Special teams coach Keith Burns accidentally bumped into the line judge as Harris ran down the field; this counted as an unsportsmanlike conduct penalty, because non-head coaches can't be on the white line. Watch the line judge casually toss that flag. "Just a sec, gonna go officiate, but you screwed up."
The Cowboys pulled away after that. Romo scrambled right under pressure and hit Terrance Williams for a TD in the back of the end zone to give Dallas a 21-7 lead. It also produced a happy Romo, seen at the top of this post. When was the last time you saw that?
Robert Griffin III did as much as he could, but Washington's offense couldn't put together enough field goals to keep up with the Cowboys. Griffin's knee looked improved, though; he ran nine times for 77 yards. He threw one pick that Orlando Scandrick impressively reeled in. It seemed like a throwaway, since no Washington player was nearby, but Scandrick made Griffin pay for carelessness. With one win through six weeks, it seems highly unlikely that Griffin and company will find a second straight playoff berth.