Hey! The Colorado Rockies might be really fun this year. Take it from me, a Rockies fan who is super reasonable and not at all still riding the high of yesterday's 10-0 victory over the Milwaukee Brewers.
The Rockies beat the brakes off their opponents yesterday, scoring 10 runs and running up 16 hits—eight of which were homers and doubles—in nine innings of raw, uncut, high-powered baseball. Yes, it's just one game. But also: Oh my god, man, you should have seen those magnificent bastards lashing Kyle Lohse meatballs all over the stadium.
Before we go any further, I will pause here to tell you that the Rockies might be pretty bad this year. Kyle Kendrick, who has posted an ERA+ of 80 in each of the last two seasons, started on opening day for this team. That's because staff ace Jorge De La Rosa is injured. His ERA+ in 2014 was 104.
So! The Rockies don't exactly have a strong starting rotation. What they do have is a bunch of guys who can knock the crap out of the ball. In Charlie Blackmon, they have a leadoff hitter who hit 10 homers in the first two months of the season last year and finished with 27 doubles. Corey Dickerson is a 25-year-old left-fielder who hit 24 bombs in just 478 at-bats last year, and he hit in the six hole yesterday. Nolan Arenado hit 18 dingers and 34 doubles in 432 at-bats in 2014, and is basically the second coming of Scott Rolen at third base. By the fourth inning of yesterday's destruction of the Brewers, he was a triple away from the cycle. Third-string catcher and backup first baseman Wilin Rosario's only discernible skill is swinging the bat really fucking hard at fastballs. (I hope the Rockies put him at second base, and he hits 29 homers and makes 42 errors.)
Then there's Troy Tulowitzki and Carlos Gonzalez, who when healthy create one of the best middle-of-the-order combos in baseball. Gonzalez missed almost all of last season because a Cthulhu monster was growing in his hand, but when he plays, he can do stuff like this. Before he got hurt 91 games into the season last year, Tulowitzki was hitting .340/.432/.603, had 21 home runs, and was more or less the best player in the league.
G/O Media may get a commission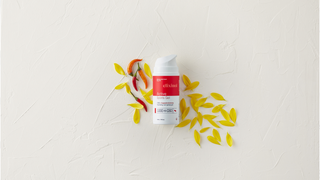 If Troy Tulowitzki gets hurt again this year, I will slit my own throat.

Baseball is well clear of the drug-soaked era that the Rockies were born into, and the sport is just downright different now. It seems like every team has multiple starters who can punch out a batter per inning and would die of shame if their ERA rose above four. Bullpens are loaded with flamethrowing goons who can't even be bothered to surrender some hard contact, and teams like the Royals are going to the World Series almost entirely off the strength of pitching, speed, and defense. Long gone are the days when the collected muscle of the Blake Street Bombers barely fit into Coors Field, when Ellis Burks was out here hitting 40 home runs like it was no big deal.
This Rockies team isn't really a throwback to those bad old days—there's not enough HGH in the world to return the team to its musclebound roots—and if everything goes according to plan, this team will eventually be a hard-hitting, slick-fielding, run-preventing team led by a collection of dynamic young pitchers in Eddie Butler, Jon Gray, and Tyler Matzek. But the Rockies are more than a few fortuitous developments away from becoming that team, and there are likely a lot of struggles ahead.
In the meantime, though, there should be some damn entertaining baseball mixed in with those struggles. There are going to be 10-0 victories, and 14-12 losses, and mid-July games that just won't end because every batted ball seemingly finds a home in one of Coors Field's canyon-sized outfield gaps. The wins may not pile up, but I have a feeling that I am going to have more fun watching Rockies games this year than I have since before trying to convince myself that Jhoulys Chacin was the truth. For now, the rest of the league can have their pitching and defense all to themselves. I just want my team to go out there and hit some baseballs really hard.