Adrian Peterson's long exile has ended in New Orleans. After trying very hard to drum up interest—and finding few takers—the former greatest running back in the world will find himself in a timeshare, on a relatively cheap contract. It can't be what Peterson was hoping to sign, but from a pure football perspective, if there's a system that'll make the 32-year-old Peterson a productive back, the Saints have it.

Here are the contract details, via ESPN's Josina Anderson, who first reported the agreement:
Peterson will earn $3.5 million guaranteed for the 2017 season, including signing bonus and salary.

The Saints have until the third day of free agency (so, sometime in mid-March 2018) to cut Peterson with no strings attached. If they keep him on the roster, he can earn another $3.5 million in salary, roster bonuses, and a workout bonus. None of that money is guaranteed.

There are incentives worth another potential $1.25 million, but all those incentives, even the ones earned in 2017, would be paid out in 2018. So the Saints could cut bait after one year and not be on the hook.

The way to look at this is as a one-year, $3.5 million deal, with a team option to bring Peterson back for a second year at a slight raise.
How much does Peterson have left? It was only two seasons ago that he rushed the ball 327 times at 4.5 yards per carry, with 11 touchdowns. But two years is a long time in running back years. So it'd probably good for everyone involved that the Saints aren't looking for him to be a primary back.
G/O Media may get a commission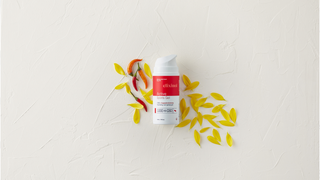 Last season the Saints divvied up their carries between Mark Ingram (205) and Tim Hightower (133). With Hightower leaving for San Francisco in free agency, Peterson ideally slots right into that role as 1B. Enough work to keep him engaged and get value from him, not too much work to wear him down or hamstring the team if he's ineffective.
The Saints offense should generally be a good fit. Peterson notoriously dislikes working out of the shotgun, and the Saints are near the bottom of the NFL in shotgun usage. Last year they "only" lined up in shotgun on 55 percent of snaps. (To give you a sense of how the NFL has changed, and how it might've left backs like Peterson behind, just five years before that, 55 percent was good enough for the fourth-highest rate of shotgun.)
Honestly, if you want to know what the Saints are likely picturing from Peterson, just compare him to how they used Hightower, who similarly avoids carrying from the shotgun formation.
Because Mark Ingram is the better pass protector and pass catcher, you should probably expect to see Peterson, a purer power back, in there almost exclusively on run downs. The Saints are counting on Sean Payton's creative play-calling and Drew Brees's ability to stretch the field to give Peterson the room to work. If he's still got gas in the tank, that is.