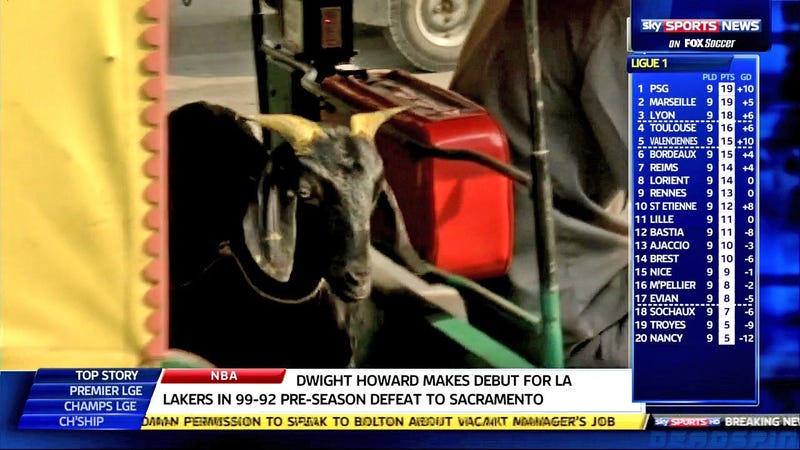 American viewers looking for a taste of Limeyland can tune in on occasion to Fox Soccer, when the network simulcasts its UK Sky Sports News channel for a few hours every day. It's great if you need a break from the screaming heads on ESPN, though occasionally a few odd things crop up—as happened today, when the lead story of the hour (Dwight Howard's debut for the Lakers) was accompanied by video of a goat and, later, a horse.
It's curious why the Howard story was tops to begin with, given the relative lack of NBA interest in the UK compared the rest of Europe (and, you know, there being way bigger sports stories domestically anyway).
Howard was actually okay last night, overcoming being dunked on to have a solid game (though the Lakers lost and fell to 0-6 in the preseason).