A curious stat popped up on ESPN's Stats & Info feed yesterday. "Tony Parker sat nearly as much as he played this season and the @spurs were slightly better per 100 poss. without him," it read. This says more about Spurs, and the stats we use, than it does about Parker.
No one actually thinks Tony Parker is making the Spurs worse; that would be manifestly stupid. The most obvious explanation here is that the Spurs' bench is just much, much better than other teams' benches, creating something of a statistical illusion, and this proves to be more or less correct. Just look at the Spurs' guards off the bench, and whom they're playing against. From Basketball Reference, here is our best attempt at isolating "backup point guards" (between 10 and 22 minutes played per game, with 2.5 assists or more), sorted by Win Shares per 48 minutes:
| Rk | Player | Tm | MP | WS/48 |
| --- | --- | --- | --- | --- |
| 1 | Manu Ginobili | SAS | 22.8 | 0.176 |
| 2 | Patrick Mills | SAS | 18.9 | 0.175 |
| 3 | Troy Daniels | HOU | 15 | 0.15 |
| 4 | Cory Joseph | SAS | 13.8 | 0.148 |
| 5 | C.J. Watson | IND | 18.9 | 0.13 |
| 6 | Pablo Prigioni | NYK | 19.4 | 0.127 |
| 7 | C.J. Miles | CLE | 19.3 | 0.122 |
| 8 | Chris Douglas-Roberts | CHA | 20.7 | 0.113 |
| 9 | Andre Miller | TOT | 16.9 | 0.108 |
| 10 | Derek Fisher | OKC | 17.6 | 0.103 |
As you can see, the gap between what the Spurs roll out off the bench and even the best of what the rest of the league can is enormous. So the first-order explanation isn't that a combination of Manu, Patty Mills, and Cory Joseph is necessarily better than Parker in an absolute sense, but rather that the gap between them and a collection of chaff including some of the most torchable players in the the league is bigger than the difference between Parker and starting-caliber point guards. But even this doesn't tell the whole story.
As a rule, bench players are more prone to high-ceiling and low-floor games simply because they play shorter minutes, and in the course of a game can get hot and not play long enough to cool down. (Think of a pinch hitter going 1-1 with a walk.) So if we're going to look broadly at how efficient the Spurs' offense is, we can drill down and look at the individual offensive and defensive ratings for the entire bench and find the specific games where they played the best.
G/O Media may get a commission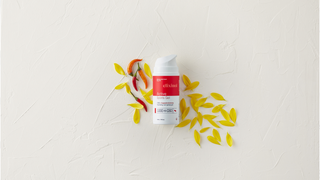 By Basketball Reference's numbers, the Spurs overall had an offensive rating of 110.5 (7th in the league) and a defensive rating of 102.4 (3rd). But something funny happened when we collected the best offensive (150+ ORTG) and defensive (sub-90 DRTG) performances for the bench—the games were almost all blowouts.
When a San Antonio bench rotation player hit a 150 or higher ORTG, the Spurs were 39-8. In wins, they were +10.3, and losses -7, but tended to cluster around the larger numbers. If we de-couple the individual games—so, a game in which four Spurs bench players rated 150 or higher in ORTG would count four times, instead of just one—and treat each occurrence separately, those numbers jump to +17.2 and -8. Same goes for the sub-90 DRTG games, where the Spurs didn't lose once in the 29 games, and were +17.8 overall, and +18.65 with the games de-coupled.
During the regular season, the Spurs led the league with a +7.8 scoring margin, and are first during the playoffs as well at +8, which is ridiculous considering they didn't get a patsy in the first round, like the Heat. So, we know the Spurs blow teams out. But not like this!
In some ways, this is tautological—yes, when players play better, they tend to win by more—but in others, it isn't. The relationship shows that games are blowouts when the bench plays well, but there are also plenty of blowouts when the bench doesn't kill it. The point here is that when the bench does kill it, it's almost always a blowout, and in blowouts, you often aren't seeing the real rotations or the even the real substitutes—you're seeing whatever new-jack Darko the coach happens to have rotting on the bench.
Like John Hollinger used to say, it isn't the backup that's the problem, it's the backup's backup. It's not just that the bench is great—it's that they're so great that they frequently force the other team to roll out their third string, allowing them to run up even gaudier numbers. And that's why Parker, on paper, seems to hurt the Spurs.
This is actually an interesting observation for the regular-season Spurs. But as we're staring down the Finals that should be very even and very good, this isn't exactly something that tells us how the series will play out. That's true of all regular-season data, in a way, but especially in this case. The Spurs have literally outpaced the numbers.