The Rangers and Kings are in the Stanley Cup Final because of depth, since this is not basketball, where a small number of very good or great individual players can drag a team to postseason success. You need top-flight players to win championships in hockey, obviously, but just as necessary are lower-level players that still rack up high-quality minutes. And yet, the Cup may come down to the two men who almost never leave the ice.
The Kings almost deserve a championship just on the basis of who they ran through to get to the final. They opened with San Jose, perhaps one of the three or four best teams in the league this season, took on a pretty good Anaheim club in the second round, and most recently put down the reigning champion Blackhawks. And because Jonathan Quick has been so bad, the team was only able to advance by scoring a ludicrous number of goals. In all, the Kings put 73 goals past opponents in the 21 games they played to get to this point — that's the largest number of games any team has ever played and still gotten to the Cup final, and all three of their Games 7 were on the road — while allowing 60. Both those totals are the highest in the postseason this year.
And that's where the Kings' depth comes in: Everyone is scoring for them. The list of the top eight point-getters in these playoffs features five Kings, and four are among the top seven goalscorers. No matter how good defensively their opponents are, they're going to have their hands full containing an attack that sustained. L.A. has played the toughest competition that could have been laid out for it in the toughest conference in years, and dominated all comers in terms of possession (though, given the number of games played and goals allowed, not on the scoreboard). In fact, in terms of corsi, only four Kings who received significant minutes have been overmatched by their opponents at all, and these are for the most part the guys getting the fewest minutes at their positions: fourth-line forwards Kyle Clifford and Trevor Lewis, and second-pairing defensemen Slava Voynov and Willie Mitchell. Everyone else is tilting the ice in the right direction despite heavy competition.
Anze Kopitar is a top-three NHL center. Jeff Carter has significantly elevated his game. Justin Williams may have five points in the Kings' three Games 7 this postseason, but he's also the most underrated player in the league, and what he brings to the game nearly every night in a supporting role is remarkable. It's criminal that Drew Doughty isn't more broadly recognized as one of the best defensemen of his generation. Jake Muzzin has been excellent. Marian Gaborik has more goals than anyone in the postseason. On and on. You can't say enough about the Kings' lineup, top-to-bottom.
Except in net, not that it's mattered terribly so far. They're here now despite it all, and while the Kings have to be considered the favorites when taking into account who they played and what they did over 82 games this year, the New York Rangers pose a sort of threat the Kings haven't yet faced.
G/O Media may get a commission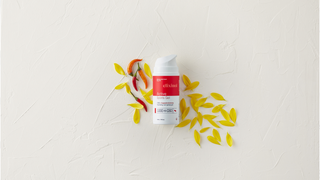 New York is objectively not nearly as deep as the Kings, but then no one save Chicago really is. In the same way that few Kings are household names around the league, the Rangers don't have marquee talents playing at a marquee level anywhere but in the crease. Martin St. Louis is the Rangers' leading scorer in these playoffs with 13 points — tied with Derek Stepan and Ryan McDonagh — but that's in 20 games (or 19 in Stepan's case). It's also tied for 15th in the postseason. Rick Nash is arguably the biggest "name" on the team, and he's been good, but he's not scoring like he's paid to. McDonagh has not had the better of possession, and partner Dan Girardi is getting demolished in this regard. In fact, only one Rangers defenseman who gets much in the way of ice time is moving the needle for his team, and that's underused and under-appreciated Anton Stralman, who has been better than anyone is going to give him credit for.
Not to say that there haven't been other positive contributors, because there have. The likes of Derick Brassard and Benoit Pouliot and Mats Zuccarello and Chris Kreider (late-arriving in this postseason due to injury) have all won games for the Rangers during this run.
This has very much been a team effort for New York, but the quality of the conference in general has dictated that it didn't need to be as good as did Los Angeles, survivors of seven elimination games against nails-tough competition. The Rangers haven't beaten anyone as good as the Sharks or Blackhawks. Against the West, in all likelihood, they would have been eliminated pretty early on. But they have the single biggest difference-maker in the series. Henrik Lundqvist has been magnificent. Quick has been the opposite. That's the great leveler.
Goalies obviously play the most minutes of anyone. You do not need an elite netminder to win, you just need one that is going to play as though he is elite for 20-something games. It happens regularly enough, with the list of Cup-winning goaltenders since the 2004-05 lockout not particularly reading like a list of Hockey Hall of Famers: Cam Ward, J.S. Giguere, Chris Osgood, Marc-Andre Fleury, Antti Niemi, Tim Thomas, Jonathan Quick, and Corey Crawford. There's one top-flight guy in that group (Thomas), and the rest are for the most part within a few points of "average." Not to oversimplify, but the only reason the Rangers are at this point is Lundqvist's goaltending. Were it not for him, they would have been eliminated in the first round, against a so-so Flyers team. Were it not for him, the Penguins would have run them over. Were it not for him, that testy series against the Habs would have been as tight as it was acrimonious.
Rangers-Kings as a whole is an on-paper matchup that doesn't seem like it should be very close, but Lundqvist can cool down the Kings' hot hands just as easily as Quick can cough up a few bad goals and giftwrap a win for the Rangers. If things at both ends break in the Rangers' favor, that's more than enough stolen wins to take a series. And given each team's style of play, those theories should be tested early and often.
The Kings love playing wide-open hockey. You don't score or allow that many goals without completely abandoning all artifice of shelled-up defensive play. Los Angeles coach Darryl Sutter has said time and again that though his club has some of the best two-way players on the planet, they are not a defensive team overall, and he's right. You don't go punch-for-punch with the run-and-gun Blackhawks, let alone emerge victorious, without being able to get up and down the ice in a hurry.
On the other hand, New York is very much a defensively minded team that likes to counterattack after letting the opponent come to it. They've blocked more shots per game than anyone in these playoffs, and spent as almost exactly much time in their own zone as in their opponents'. That's not necessarily a recipe for success, but when Lundqvist is doing what he's capable of — and he has been — then that's all you need. They have gotten the better of each team they've played, but only through goaltending — and going 4-0 in potential elimination games — have they eked out this final appearance.
"Irresistible force v. immovable object" might be trite, but it's also apt here. The Kings' skaters have done better in all facets of the game against tougher competition than the Rangers could have ever dreamed of facing, despite the fact that goaltending has made things a bit more complicated than they need be. New York, for all its depth, has been merely good, and haven't faced a colossus like this, but they have Lundqvist. That doesn't mean they'll win the Cup, but in a seven-game series that could come down to a couple of goals, it damn well means they can.
---
Ryan Lambert is a columnist for Puck Daddy, among other places. His email is here and his Twitter is here.