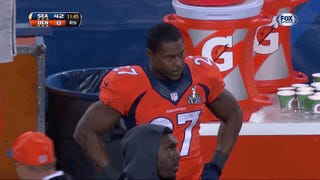 It's really been a terrible game: the Broncos can't do anything right and Seattle can't do anything wrong. Up top you've got Knowshon Moreno reacting to Doug Baldwin's touchdown which made it 43-Terrible.
And here is that touchdown, where Baldwin just sort of burrows between a couple of hapless defenders into the end zone.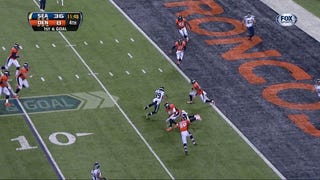 And here's your "Welp!" moment, courtesy of Shaun Phillips.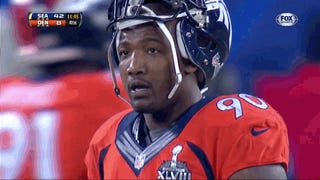 So there you have it, competence sandwiched by a couple of nonplussed Broncos.
[FOX]