The Oklahoma City Thunder are glad they got rid of Reggie Jackson. Kevin Durant and Russell Westbrook are glad; the coach and front office are glad; the fans are glad. By all accounts, by the time they finally traded him yesterday, in a three-way deal that landed him in Detroit, the discontented backup guard had annoyed the shit out of his bosses and alienated his teammates, and so the mood is, "Good riddance."
But, this isn't the mythical addition-via-subtraction move it might seem like. Nor is it bitter comeuppance for Jackson, however vaguely schadenfreude-y some of the trade's coverage has been. The Thunder, Pistons, and Utah Jazz pulled off a smart, sensible trade that did right by nearly everybody involved, and that's cool.
First of all, put Jackson's discontent in context. He's a promising, competitive young dude who's done very good stuff when he's had the opportunity—and, in Oklahoma City, he was stuck behind a true superstar who's only 18 months older than him. As long as he stayed, he'd always need injuries to give him a temporary shot at being an NBA starter. If he didn't handle his frustration as well as you might hope—and it sure seems he didn't—hell, he's a competitive 24-year-old, and anyway there's nothing wrong with a guy who's devoted his whole life to basketball itching for an opportunity to play more of it.
As for the Thunder, nice as it theoretically might be to have two very good, young, starting-quality players at the same position—this arrangement certainly helped keep them in some of the games Westbrook missed earlier this season and last—they'd likely never have a chance to get as much out of Jackson on the court as they could off of it (not least because lately he'd taken to freezing out Westbrook whenever they shared the court). After all, there are plenty of backup guards who can carve up an opposing second-unit for 16 minutes a night while Russell Westbrook gets a couple of breathers—not coincidentally, D.J. Augustin is one of them. By contrast, and by definition, there aren't nearly as many backup guards who can fetch a nice, multi-player trade haul from a franchise looking for its lead guard of the future. Reggie Jackson is one of that latter group, and for the Thunder to get equivalent value out of him without trading him away, they'd basically have to hope for their own MVP-candidate starter to get injured a lot.
The situation with Utah and Enes Kanter was similar. With Rudy Gobert and Derrick Favors looking like the 19-34 Jazz's frontcourt of the future, and Kanter entering restricted free-agency in a few months, he's got more long-term value to other teams—those searching for a nice young big guy to invest in, and those looking for a half-season rental to help their playoff hunt—than he possibly could as an underutilized backup with no future in Utah. He's a good player with a bright future, and he wants to go somewhere where he won't just be giving some other, more wanted guy a break.
G/O Media may get a commission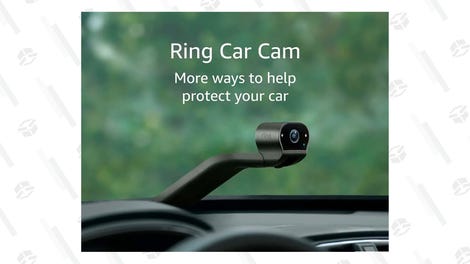 So, the Thunder get deeper and happier: a capable backup guard (Augustin) whose skills, age, and temperament make him far better suited to the role of part-time burner off the bench than Jackson ever would be, plus a stretch-run tryout of Kanter, plus a pair of shooters (Kyle Singler and Steve Novak) to come in and stand in corners for a few minutes here and there if shit gets clogged up in the middle. Kanter and those other guys get to join a team that, whether it makes the playoffs or not, almost certainly will play—and win—more big, meaningful games between now and May than the teams they left. The Jazz get something (a pair of unexceptional draft picks) in return for an underutilized guy who was leaving anyway. And, Reggie Jackson gets to go to Detroit, where he can be the sexy young building block on a team that still has a crack at an East playoff berth. He can play many minutes of meaningful basketball, against starters, with Andre Drummond, for a coach and front office who want him enough to ship out useful players in return, and have fun.
Nobody fleeced anybody, nobody banished anybody, nobody ripped anybody off. And, we all got a reminder that team-building doesn't have to be about pulling a fast one on somebody, or exploiting another team's desperation or incompetence, or cynically gaming a fundamentally fucked-up system—it can just as comfortably and profitably be about recognizing where and when a change can benefit everybody involved in it. This move doesn't fit into the neat winners/losers way we like to analyze trades, because everybody won. Three teams got better-equipped for where they are in their development; two unhappy, thwarted players got a change of scenery. Some role-players get to help a good team. Enes Kanter gets to join the playoff hunt for the last couple months of this bummer of a season. Reggie Jackson gets what he pouted for—room to shine—and a chance to prove he deserves it.
But what about Kendrick Perkins? you ask. He's going from a playoff contender to the friggin' Jazz. Well, he's a giant oaf whose entire basketball skillset is contained in the points of his two elbows; every day that he gets to do more on a court than hold up a hoop so others can throw basketballs at it is a victory. The Jazz will buy him out of his contract and he'll sign on with the friggin' Clippers or whoever, to give a playoff team a guy who can set illegal screens a few times a game and scowl at people. Kendrick Perkins, I tell you, is the biggest winner of all.
Photo via Getty