Chris Froome will take the start line when the Tour de France kicks off at Noirmoutier-en-l'Île on Saturday, thus ending the thorniest bureaucratic scuffle cycling has seen in years. The three-time defending champion's participation in the race has been uncertain for the entire season, but after a dramatic weekend spent fighting with Tour organizers, Froome was exonerated of doping charges this morning, which means he'll race for the yellow jersey without the funereal prospect of having it stripped months later.
Even though Froome's urine came up positive for twice the allowed amount of albuterol in a September drug test, he was allowed to continue racing while the UCI considered his appeal. Froome and his team admitted that he used the anti-asthma drug, but insisted that they did so within legal parameters and never intended to use it for performance enhancing reasons. Froome does have asthma, but Team Sky have exhibited a pattern of aggressively using legal drugs to the point of performance enhancement, and several prominent cycling figures called for Froome not to race the Giro d'Italia or Tour de France until his case was resolved.
If Froome was eventually found guilty, then he'd be stripped of whatever results he achieved while his appeal was processing. It would be the biggest cycling scandal since Lance Armstrong, and that's why his incredible ride to win the Giro d'Italia had the cycling world in uproar. Nobody wants the winner of a race to have an asterisk next to their name. The Tour de France was especially sensitive about having a potentially guilty Froome winning the race, and over the weekend, tour organizers ASO moved to block Froome from starting the race.
The ASO told Team Sky that Froome was not welcome at the race, and they justified Froome's exclusion by reminding everyone that they have "the right to refuse participation in—or to exclude from—the event, a team or any of its members whose presence would be such as to damage the image or reputation of ASO or the event." Barring a three-time defending champion from the race would have been a historically unique move, and the ASO really hoped that they wouldn't have to make a decision either way. Two days before the organizers tried to block Froome, Tour director Christian Prudhomme said, "It's terrible that the sporting authorities have not managed to solve this problem before the start of the world's biggest race. I won't say anything more but of course, rules have to be modified."
Sky maintained Froome's innocence and insisted that he would race on Saturday despite the ASO's stance, and it seemed we were heading for a dramatic showdown until the UCI stepped in and cleared Froome this morning. Froome never underwent a controlled pharmacokinetic study, which would have proved that the adverse analytical finding was a result of his physiology, and anti-doping experts have raised an eyebrow at the lack of immediately available data in support of the UCI's conclusion, but Froome is out of the woods after the UCI decided that he was innocent and the World Anti-Doping Agency agreed. WADA explained that Froome's well-documented illness and the "demonstrated within-subject variability" of his sample convinced them of his innocence. Froome and his legal team submitted a 1,500 page report, and the data that helped clear him will apparently be released soon. Prudhomme lamented the late decision, but said that Froome will be allowed to race. His Giro d'Italia win has been legitimized, and he has a shot to become the first Giro-Tour winner in 20 years.
G/O Media may get a commission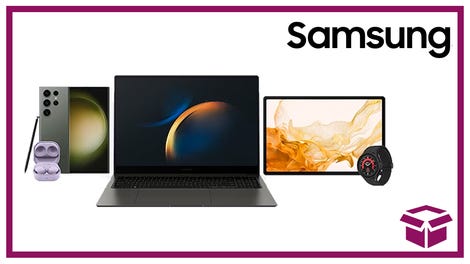 24 hour deals
Discover Samsung - Daily Deal
Of course, it seems that Froome raced the Giro in order to take his shot at winning a Grand Tour this season before a possible suspension locked him out of the Tour, so he might not be as rested as rivals like Nairo Quintana who have crafted their entire season around being prepared for the Tour. This will be Froome's toughest Tour attempt yet, but at least he won't have to look over his shoulder.