Apologies if you expected the channel to change after the two greatest split the year's four majors evenly between themselves. Roger Federer and Rafael Nadal's enduring dominance, and the inconsistency of their most dangerous threats, have frozen everything in place. The hypothetical Next Generation of men's tennis did not bring their best to Shanghai this week.

Dominic Thiem, who went completely winless in the Asian Swing:
Alexander Zverev, the consensus future No. 1:
G/O Media may get a commission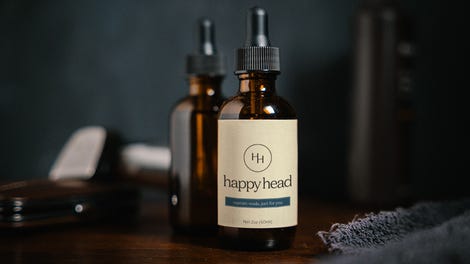 And you probably don't need any reminders about Nick Kyrgios's brief stay:
With all those players examining their feet for bullet wounds, Fedal now occupies half of the final four in Shanghai, and the probability is well over half that one of them will take the title. Neither of them advanced by playing mediocre ball—pinch yourself as a reminder of how lucky the sport is to have them both still ticking.
Nadal was extremely Nadal in his quarterfinal this morning; no spoilers for this exchange, but his sneaky bum rush to the net, and the handy retrieval in the back corner, are all perfectly on-brand:
Grigor Dimitrov lost in three sets to Nadal, for the second week in a row. Rafa will play against blister-thwarted Wimbledon finalist Marin Cilic in Saturday's semifinal.
In the other semifinal, Roger Federer is slated to face Juan Martin del Potro, the lovable Argentine who blasted him out of New York at the U.S. Open. The Swiss might sneak through without a fight: In his last match, Delpo landed hard on the left wrist that derailed his career, and now awaits MRI results to determine if he can play on. Meanwhile Fed, playing his first official tournament since that Open loss, returned to peak, impatient form this week. Here's some 2017 vintage Federer Express from his third-round match versus Alexandr Dolgopolov:
For context, the quick cuts in this 29-second video of Federer's aces only removed about 16 seconds of extraneous time from this ridiculous service game. People on the internet have short attention spans. Men's tennis has kept it pretty simple for a distracted viewer by ensuring that nearly every title is won by one of two unforgettable names.